Former neo-Nazi accused of killing 2 Tampa roommates enters guilty plea on first day of trial
TAMPA, Fla. - As Devon Arthurs' trial was set to begin Monday, the Tampa man – accused of killing his roommates six years ago – suddenly changed his mind and pled guilty.
"How do you wish to plead to the five charges asked the court?" 
"I plead guilty," replied Arthurs. 
At the 11th hour, he took a plea deal and bypassed a jury trial. Arthurs was pleading guilty to several charges including two counts of second-degree murder with a firearm. 
The 24-year-old is going away for 45 years. He told the judge he now rejects hate and plans to change hearts in prison.
"During the incident, I was 18 years old, brainwashed by a militant movement and stuff like that. I don't know or think that was going to cause ramifications like this. I don't take it lightly at all. I think it's tragic for everyone involved. I feel like I could try to better myself as a human being and make the lives of those around me better as well," explained Arthurs.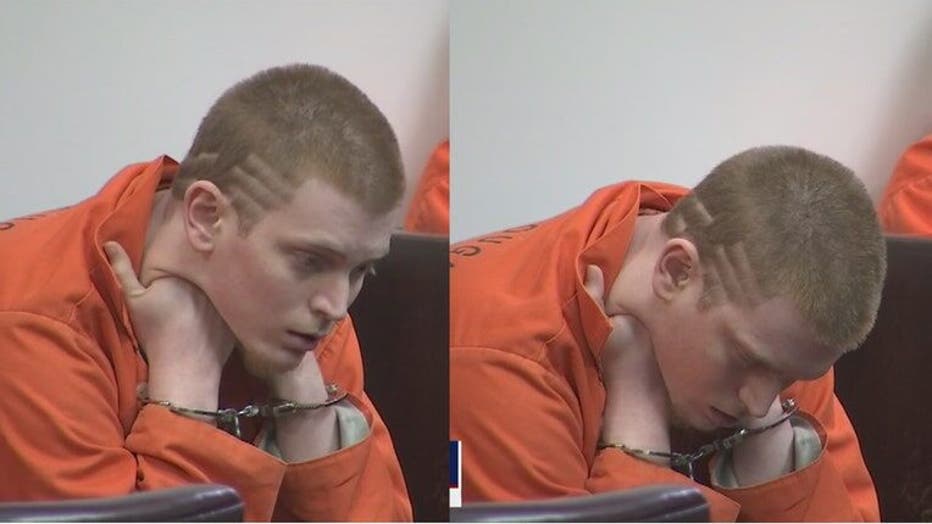 Psychiatrist Dr. Michael Maher, who evaluated Devin Arthurs, says an involuntary reflex causes the murder defendant to choke himself to the point of unconsciousness.
In the summer of 2017, Arthurs gunned down his two roommates, Andrew Oneschuk and Jeremy Himmelman, in their apartment.
Himmelman's sister, Riley Borghetti, spoke virtually via Zoom and addressed Arthurs directly, 
"I feel bad for you," she stated. "I feel sad that your whole life is going to be in prison. I feel sad that there's no alternative to prison. That you can go and heal for whatever happened to you and brought you to this point. I'm really sad for that."
She also mentioned she suffered from drug addiction herself.
"But I never killed anybody," she said before criticizing neo-Nazi extremism. "This is a system issue. As long as the rhetoric is what it is in our world this will continue to happen."
Arthurs told police he and his roommates were neo-Nazi believers, but that he had recently converted to the Muslim faith. He then turned on his roommates after Arthurs said they disrespected his new religion.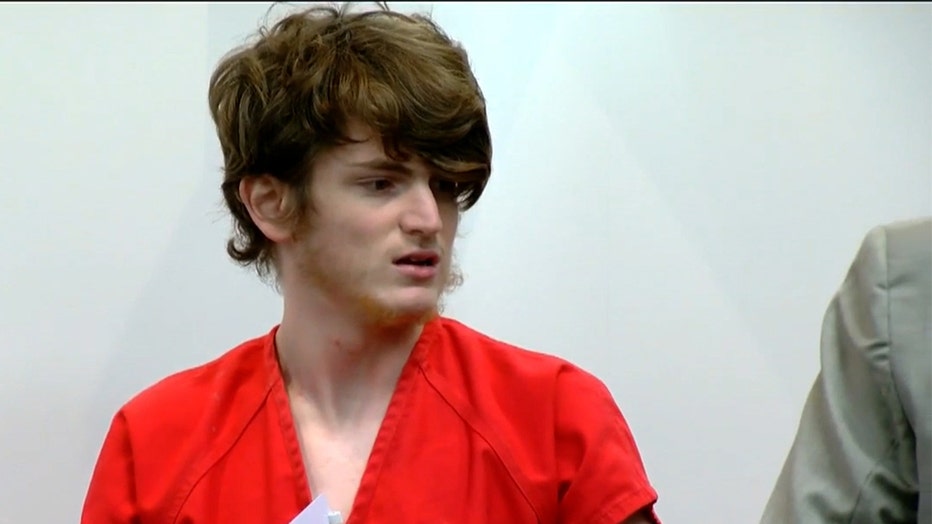 The bodies were discovered by Arthurs' third roommate Brandon Russell. He also found himself in trouble after the detectives discovered he was making homemade bombs in the garage. Russell was a leader of an online Nazi movement and listed targets that included synagogues in the Tampa Bay area and other landmarks, investigators said.
Russell was convicted of explosive charges and served five years in federal prison. Once out of prison, he was in trouble again. Russell was arrested this year after he plotted with a woman in Maryland to launch an attack on the electrical grid system, prosecutors said. That case is still going through the courts.
According to court documents, Arthurs' attorneys planned to use the insanity defense, stating he knew what he was doing, but didn't know it was wrong because he suffered from a mental disease. 
They filed the notice of their intent to rely on the insanity defense in February. In 2020, Arthurs was seen choking himself in court. Two court-appointed doctors found him incompetent to proceed in 2018, and he was sent to a state hospital for treatment. 
Now, after pleading guilty, Arthurs is headed to prison with the judge reminding him he won't get out until he's an "old man."