Former special needs teacher accused of rape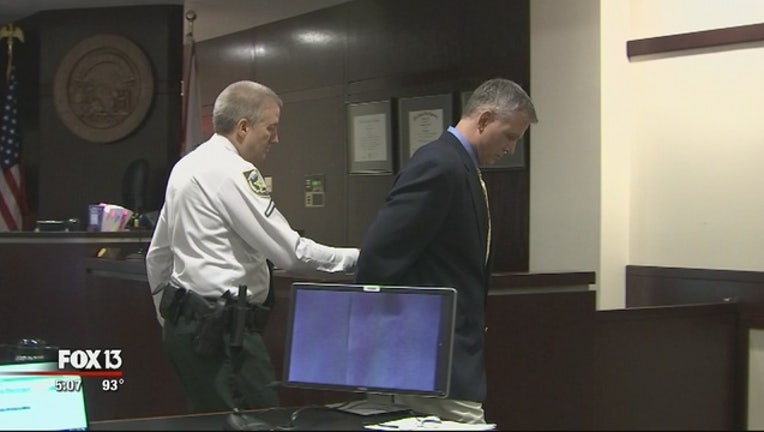 article
TAMPA (FOX 13) - He was a special needs teacher in Hillsborough County. Now, he's a criminal defendant accused of raping a former student with mental disabilities.
The victim is mentally disabled, with the intellect of a 5-year-old child. When he took the stand Tuesday morning, prosecutors slowly walked him through the process of testifying.
They started with his favorite superhero, which he said was Super Man. Prosecutors then asked him a series a question to determine if he knew the difference between real and make-believe.
Afterward, the victim told the courtroom what happened. He said he was 23 years old he was raped by former special education teacher James Fredrick Beaver.
"I didn't tell my mom. It was a big mistake," the victim said.
He said it happened last August. The victim said he was lured to Beaver's apartment after being locked out of his home.
The victim said he was told to take a bath. Afterward, the victim said Beaver fed him soup and had him smoke meth.
"I ate the soup and then smoked the brown sugar stuff," said the victim.
Then the victim says he was sexually assaulted. When asked if he asked Beaver not to touch him, he said, "Yeah, I tell him two times."
Meanwhile, the victim's mother reported her son missing. It wasn't long before the 23-year-old told police what happened.
Inside Beaver's apartment, detectives found a pot of soup in the refrigerator. In his trashcan, they spotted an empty box of condoms.
The victim was taken to a crisis center and was evaluated for sexual assault.
Beaver was a special education teacher at Mendez Excellence Center for a decade. He also worked at other Hillsborough County  Schools.
The trial is expected to wrap up on Thursday.