FOUND: Mom and one-year-old found safe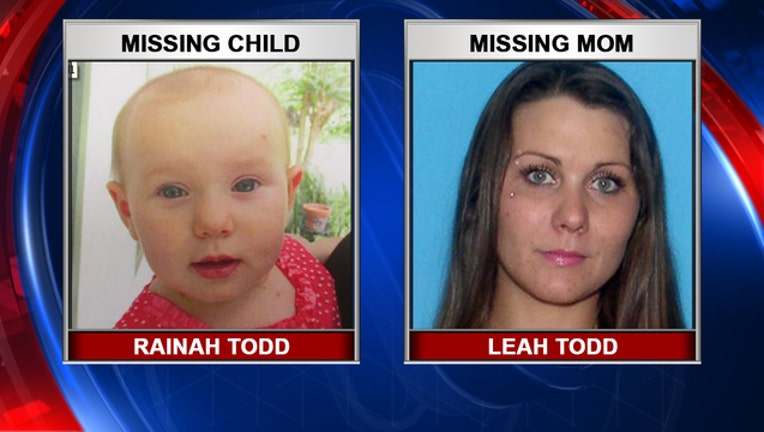 article
PLANT CITY (FOX 13) - Officials say they have been found and the child is safe.
Previously: A missing one-year-old might be in the company of the mother, Leah Todd.

Hillsborough County Sheriff deputies are searching for Rainah Todd, who has blonde hair and blue eyes. On July 31, a child protective investigator tried to make contact with Leah in reference to a separate investigation. Detectives are not releasing information on it since it is an open case.

Investigators are concerned for Rainah's welfare since Leah has used drugs in the past. She doesn't have a permanent address since usually stays with friends.

The agency would like anyone with information to call them at 813-247-8200.