Four inductees will take their spot in the Circus Ring of Fame
SARASOTA, Fla. - In front of a packed house, four inductees will be honored as they take their spot in the Circus Ring of Fame on Saturday. 
"Looking back on it, it was one of the biggest honors of my life," said Peggy Williams.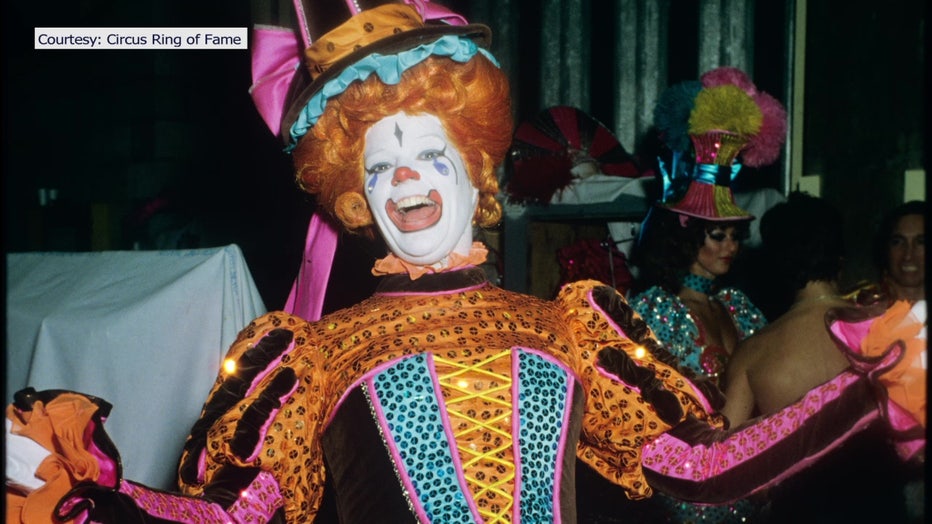 Entertaining audiences under the big top, Peggy Williams became the first female to graduate the Clown College of Ringling Brothers Barnum and Bailey. 
READ: Sarasota designer's handbag to be raffled off during Super Bowl LVII events to help NFL Charities
"It opened the doors of the world to me. Traveling, living on a train was something new," she said. "All the things we experienced being mentored by people who were seriously in the business for a long time."
She will now join the Alexis Brothers, Father Jerry Hogan and Jeanette Williams in the Circus Ring of Fame. Eventually a plaque and marker will be placed at St. Armands for each inductee.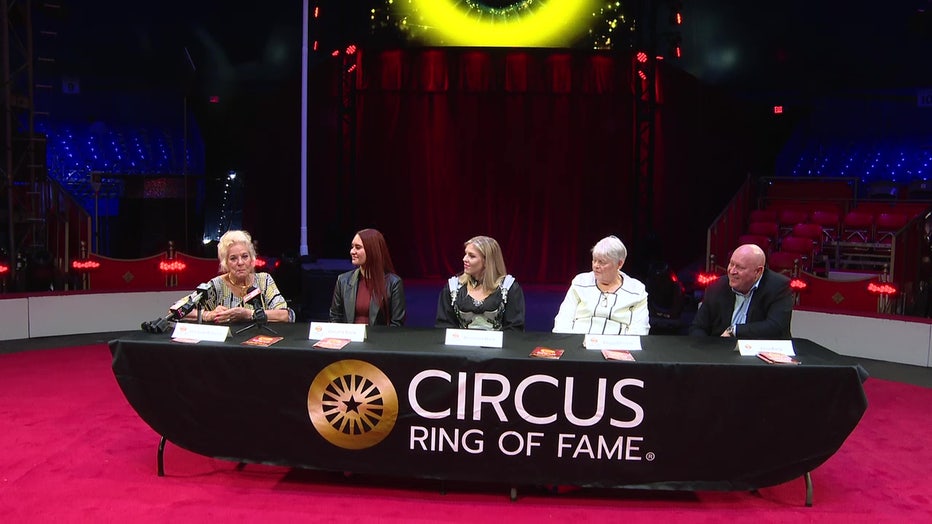 Every year, inductees are nominated and voted on globally. 
"I am very grateful for this, because a lot of people deserve this," said Jeanette Williams. 
MORE: Congressman Greg Steube released from hospital after falling 25 feet from tree on Sarasota property
Jeanette Williams raised and trained exotic animals, and she became instrumental in preserving endangered species.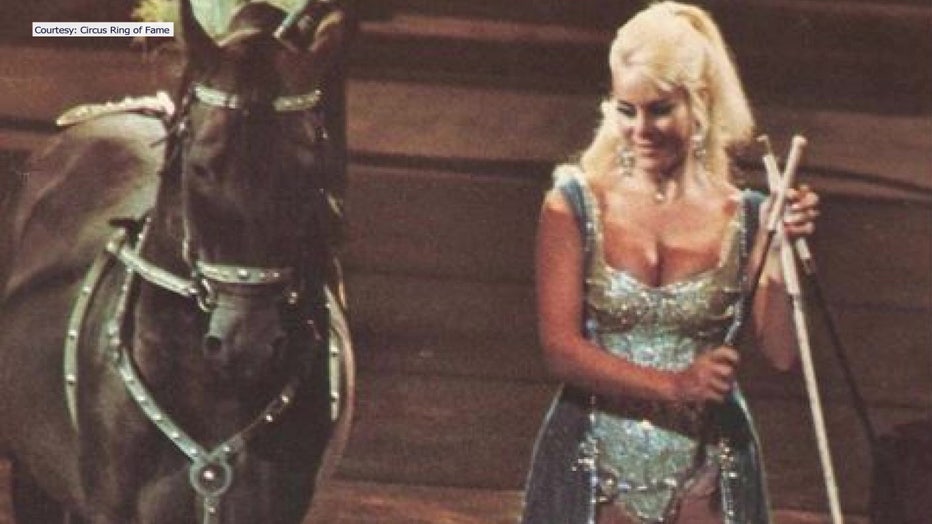 "I think that's the ultimate. I'm going to walk in here to the curtain and take my last bow," she said. 
As contributions to the past are remembered, the Circus Ring of Fame looks to the future. 
"A lot of times, I feel like circus arts aren't looked at the same as other arts, but it's just as important, I think it's great that there's a new movement of like first generation circus performers coming in from circus schools and everything and really keeping it alive," said Daniella Arata.
Arata is an eighth generation circus performer, and she started performing at the age of 12 in hand balancing. She and Annaliese Nock are being honored with the Generation Next Award.
"It's really surreal to be the next generation to continue our families' legacy in the circus arts," said Nock. 
Nock carries on her family's daredevil legacy, learning from her dad Bello Nock. She now works to carry on a tradition to future generations.
"The circus arts I think the perfect example of showing anything is possible if you believe it's possible. If you put in hard work, determination and passion. You really can make what might seem impossible, possible," she said. 
For more information on the Circus Ring of Fame, visit www.circusringoffame.org.