Sarasota designer's handbag to be raffled off during Super Bowl LVII events to help NFL Charities
SARASOTA, Fla. - A Sarasota designer's handbags will be featured during Super Bowl LVII events, including one that will help NFL Charities. 
Since BSWANKY came onto the market five years ago, the company's founder Gretchen Bauer has worked to empower women and create handbags unlike any other. She designs timeless pieces of art that all include exotic elements. 
"Our customers are the ones that are looking for unique and different," Bauer said. 
RELATED: Apple Music to sponsor Super Bowl halftime show replacing Pepsi
She's now preparing for kickoff at the NFL Thread Super Bowl luncheon. Bauer has been featured in the NFL Thread Book alongside International Diamond Center. 
The Thread Book is distributed to NFL players, their wives and included in the organization.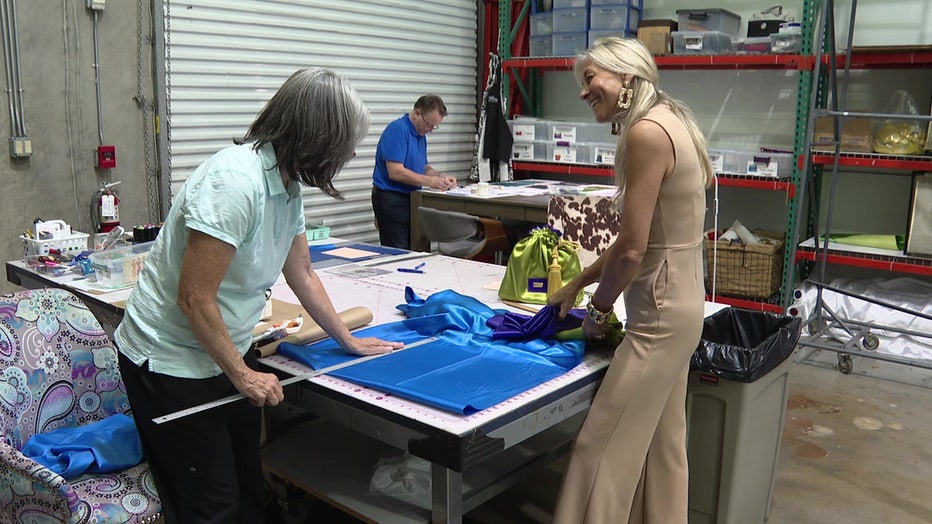 "It's really validating," said Bauer. "It puts us in a whole new arena – figuratively and literally. It puts us in a whole new world of another customer."
She's designed a bag that will be raffled off to benefit the Off the Field NFL Wives Association, a group made up of current and former player's wives who work to give back to NFL Charities.
READ: What's next for Tom Brady? After playoff dud, Bucs QB faces choice of whether to continue
"We have designed a python bag that is multicolored, exotic, different with turquoise, lavender and golds and with statement gold hardware and the best is the tassels," she said. "The tassels are done with Swarovski crystals and 24-karat gold on the tassel cap."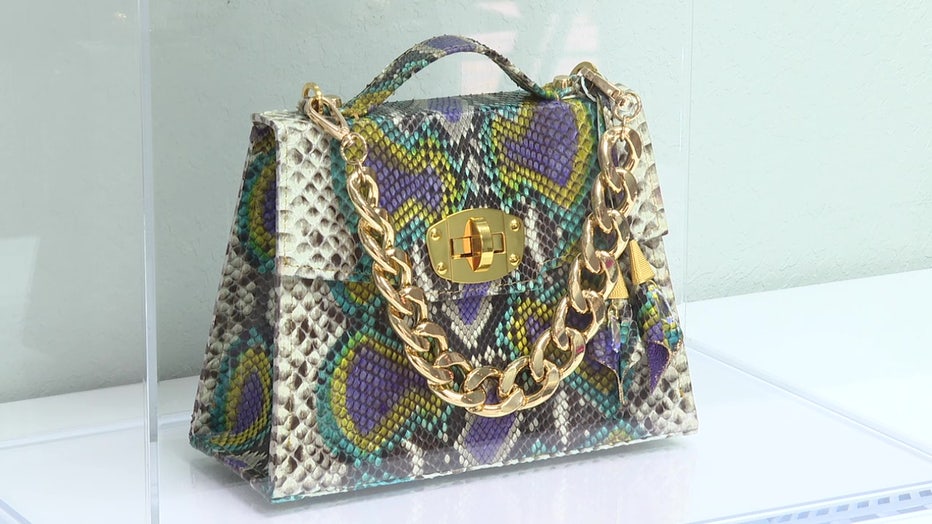 Bauer said for the time she's been in business, helping others has remained a goal. 
"I think giving leads to everything, and it circles back and this opportunity to be involved with the NFL Charities is something that is humbling," she said. 
Some of her pieces are carried by Tori Spelling and Faith Hill, and she's also designed handbags for the owners of the LA Chargers. Her bags range in price from $1,500-7,500. 
No matter how far the bag travels, each is hand cut, hand-painted, hand-crafted and hand-designed in Sarasota. 
MORE: Buccaneers fire offensive coordinator Byron Leftwich, five others in coaching staff shakeup
"We give it every bit of time it needs to be the best it can be and be honored and become an heirloom for that woman who receives it," she said. 
The raffle drawing for the purse will take place during Halftime of Super Bowl LVII, and starting Thursday, you can purchase tickets for the raffle. 
To learn more, visit https://www.nflthread.com/bswanky.