FSU student accused of killing mother 'heard screaming voices' in her head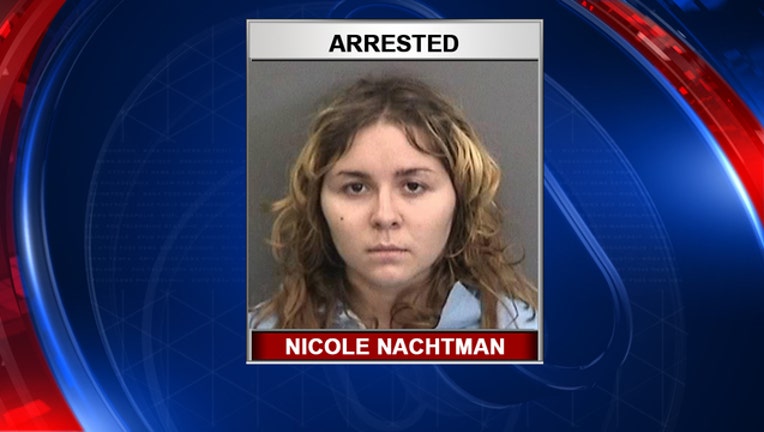 TAMPA (FOX 13) - A Florida State University student was brought back to Tampa to face charges in the murders of her mother and stepfather. 
According to the arrest affidavit, on Aug. 20, detectives said neighbors called 911 after hearing gunshots. When Hillsborough County deputies arrived, they found a deceased woman with gunshot wounds in the driveway of a home on Fennsbury Dr. She was identified as Myriam Dienes, 56.
When deputies went inside the home, they found a deceased man, identified as the woman's husband, Bob Dienes, lying on the floor under a blanket. He had also been shot. 
Through interviews, detectives were able to determine that Nicole Nachtman, 21, Myriam Dienes' daughter, was their suspect. Detectives tracked Nachtman down at school at FSU and found that Nachtman was observed near the home around the time of the shootings, and that Nachtman hadn't used her FSU ID card until the day after the victims were discovered, according to the affidavit.
Detectives also interviewed a witness who had come in contact with Nachtman. The witness told detectives Nachtman said she "continuously heard screaming voices in her head and began thinking about killing her mother," according to the affidavit. The witness said Nachtman admitted to killing Bob Dienes first, and that afterward, "the screaming voices in her head began to fade." 
When she began having second thoughts about killing her mother, the witness told detectives Nachtman tried to back out and flee out of her bedroom window. But when her mother confronted her, the witness said Nachtman shot her mother, then said she blacked out and later fled the scene to FSU. 
Nachtman's biological father, Ron Nachtman, told Fox 13 he hasn't seen his daughter since she was 3-years-old and said she was a "beautiful little girl."
Prior to the shooting, deputies had never been called to Dienes' home for any other incident, according to the Sheriff.
Nachtman now faces two charges of first degree murder.