Girl uses birthday to get Humane Society donations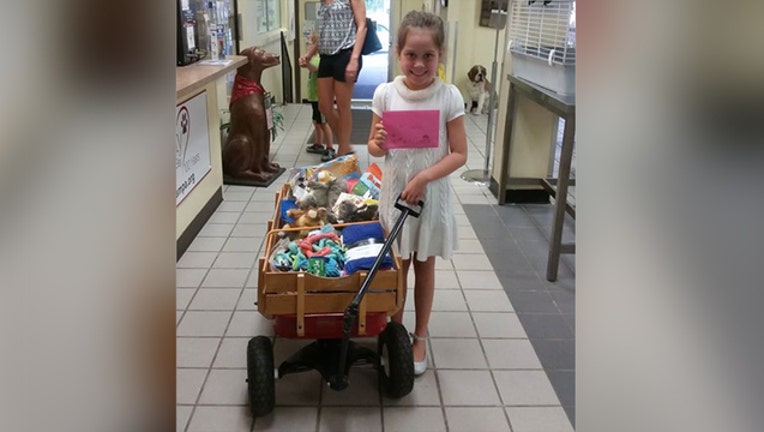 TAMPA (FOX 13) - The Humane Society of Tampa Bay is praising one of its youngest supporters for her kindness - on her own birthday. 
Little Elizabeth recently celebrated her 8th birthday by making a big donation to the shelter. 
According to a Facebook post on the Humane Society of Tampa Bay's page, Elizabeth asked friends and family to give her donations for the shelter instead of presents. 
"We're lucky to have such a supportive community and thoughtful children," the post read, adding, "Elizabeth celebrated her 8th birthday and instead of gifts she asked for donations to the shelter. She came in with a big wagon of supplies and an envelope with money to help the shelter."
The post includes a photo of Elizabeth with her wagon of goodies - including blankets and toys - for the pups and kitties at the Humane Society.