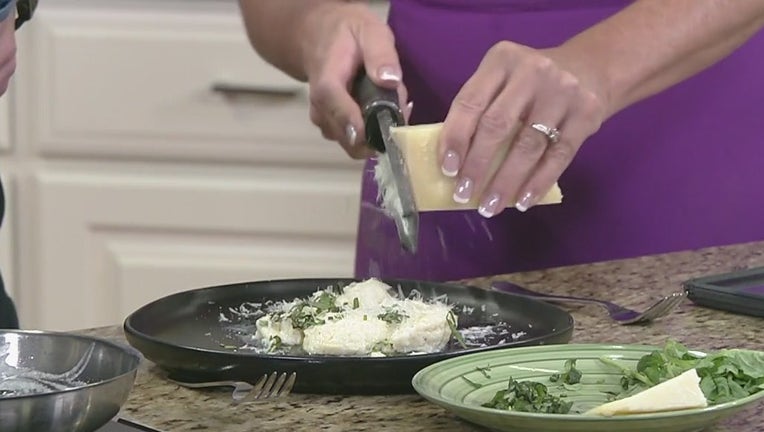 article
Gnudi recipe
Ingredients
2 ounces Parmesan cheese, finely grated (about 1 cup), plus more for serving
2 (15 to 16-ounce) containers of whole-milk ricotta cheese (about 4 cups)
2 large eggs
1 1/2 teaspoons kosher salt
1/2 teaspoon freshly ground black pepper
2 cups all-purpose flour, divided
Fresh basil or parsley leaves, for garnish
2 sticks of non-salted butter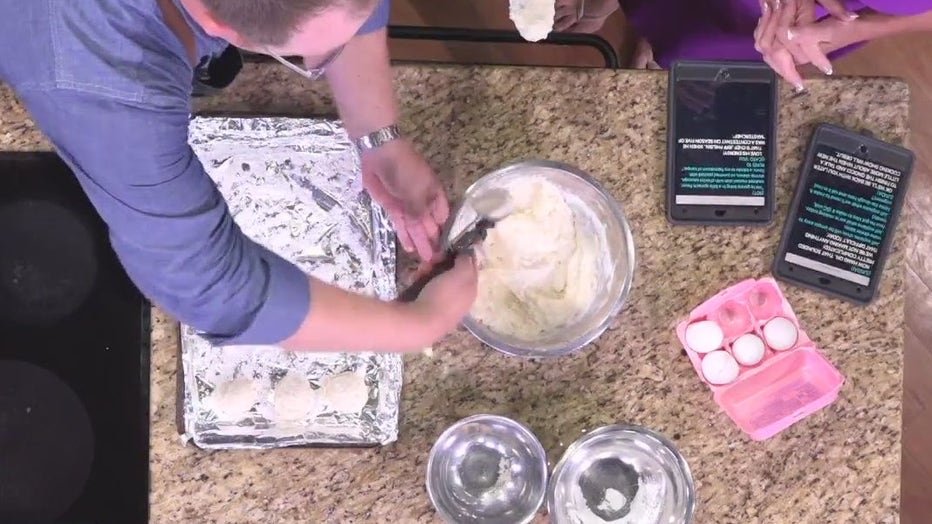 How to Make this Recipe
TAMPA, Fla. - Finely grate 2 ounces of Parmesan cheese (about 1 cup) and place in a large bowl. Add 2 containers of whole-milk ricotta cheese, 2 large eggs, 1 1/2 teaspoons kosher salt, and 1/2 teaspoon black pepper and mix well. Add 1 cup of the all-purpose flour and stir until just combined.
Dust a rimmed baking sheet with 1/2 cup all-purpose flour. Use a size 40 (1 1/2 tablespoons) cookie scoop or two spoons to scoop out golf ball-sized gnudi and gently drop them onto the prepared baking sheet. You should have between 35 and 38. 
Sprinkle the gnudi generously with the remaining 1/2 cup all-purpose flour. Transfer the baking sheet to the refrigerator to chill for about 20 minutes while you heat the water and warm the marinara sauce.
Bring a large pot of salted water to a boil. Place 2 sticks of butter marinara sauce in a medium saucepan and melt. Meanwhile, coarsely chop a few basil or parsley leaves for garnish.
Remove the baking sheet from the refrigerator and, using a flat or fish spatula, gently drop half of the gnudi, one or two at a time, into the pot of boiling water, trying your best not to scoop up too much excess flour in the process, though scooping up some is fine. 
Boil until the gnudi float and are firm to the touch, 3 to 5 minutes, using a slotted spoon to carefully transfer the cooked gnudi to individual serving bowls as they do. Repeat with the remaining half of the uncooked gnudi.
Spoon warmed butter sauce on top and serve immediately, garnished with additional grated Parmesan, and chopped fresh basil or parsley.