'Everyone has that in them': Good Samaritan saves man from burning car in Seminole
SEMINOLE, Fla. - A Good Samaritan's daring rescue may have saved the life of a driver who had crashed into a consignment store in Seminole over the weekend, witnesses said Tuesday.
Florida Highway Patrol said a drunk driver lost control of his SUV, hit a telephone pole and then careened into The Second Time Around consignment shop at around 3:30 a.m. Sunday.
Travis DuPont was on his way home from work when he saw the crash and pulled over to help.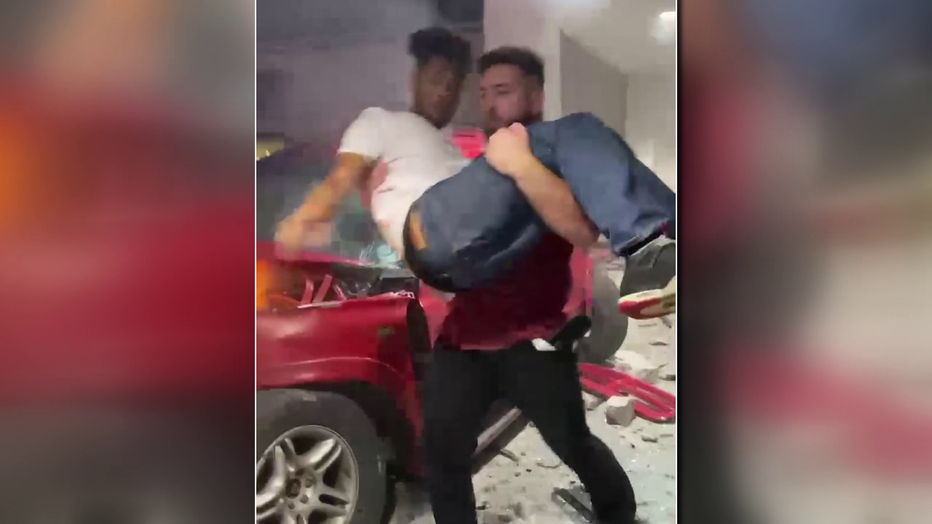 Courtesy: Stephanie Turow
"If I [had] been even like 30 seconds too late, he would have been in those flames," DuPont told FOX 13.
Cell phone video recorded by Stephanie Turow showed the heart-stopping rescue. 
READ: Documented teen gang member found dead on Winter Haven driveway; search underway for shooter: Grady Judd
DuPont said he ran over to the vehicle, reached through the window, unbuckled the driver's seatbelt and helped him free his legs, before pulling him out and carrying him to safety.
"I just knew I had to act fast, especially when I heard the car was on fire," DuPont said.
"Within 20-30 seconds, the whole car was engulfed in flames," Turow added. "It makes me want to cry now just because it was very scary, very scary moment. And yeah, [the driver] is very, very lucky to be alive."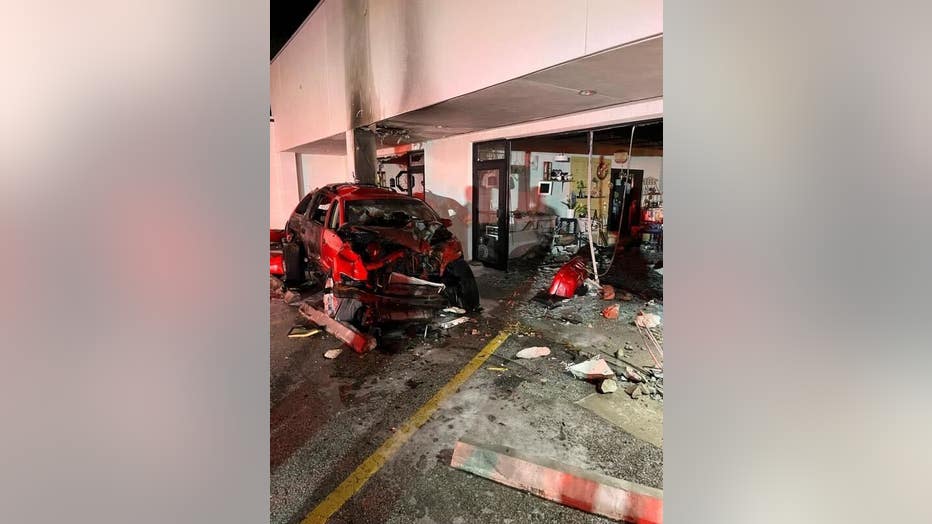 The driver was taken to the hospital with minor injuries. As of late Tuesday afternoon, he had not yet been charged. His car knocked over a pillar in the parking lot, while the resulting far left another one charred.
The consignment shop, meanwhile, was boarded up Tuesday but open for business.
DuPont said he hopes others would have done the same thing.
"Everybody has that in them, the instinct to help," he said. "I just hope that when the going gets tough and that actually happens, everybody is capable of being a hero."