Documented teen gang member found dead on Winter Haven driveway; search underway for shooter: Grady Judd
WINTER HAVEN, Fla. - Polk County Sheriff Grady Judd is asking for the community's assistance in finding the suspect responsible for shooting and killing a 15-year-old boy early Tuesday morning. 
According to Sheriff Judd, a woman who decided to spend the night with a friend in Winter Haven discovered the teen's body lying in the driveway of a home on St. Paul Drive after 2:30 a.m. 
Sheriff Judd says the woman's 911 call is the first time law enforcement was notified about the deceased teenager or any type of activity at that location early Tuesday morning. 
READ: Florida birthday party shooting at Airbnb rental leaves 1 dead, 1 injured with suspects on the run: PCSO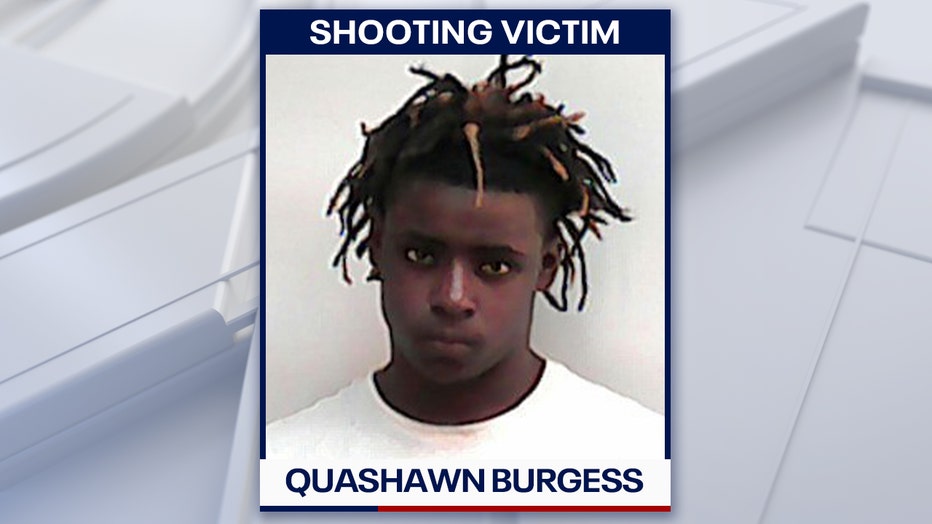 Photo of 15-year-old Quashawn Burgess. Courtesy: Polk County Sheriff's Office. 
The 15-year-old was identified by investigators at Quashawn Burgess.
The sheriff said his mother told authorities that the teen was at home playing games on the couch when she went to bed at around 10 p.m. Monday. When she woke up around 3 a.m. to tend to her baby at home he wasn't on the couch, and she assumed he had gone to bed. 
Sheriff Judd said by that time, Burgess was dead on the driveway on St. Paul Drive. His mother told detectives that as he'd gotten older, he started getting into trouble. 
According to the Polk County Sheriff's Office, the teen is a documented gang member who was formally documented as one the day prior on Monday. He was also on probation for two different arrests that resulted in eight misdemeanor charges against him. 
READ: Suspect takes stolen excavator on joyride before plowing into a Florida Walmart, storage unit: Police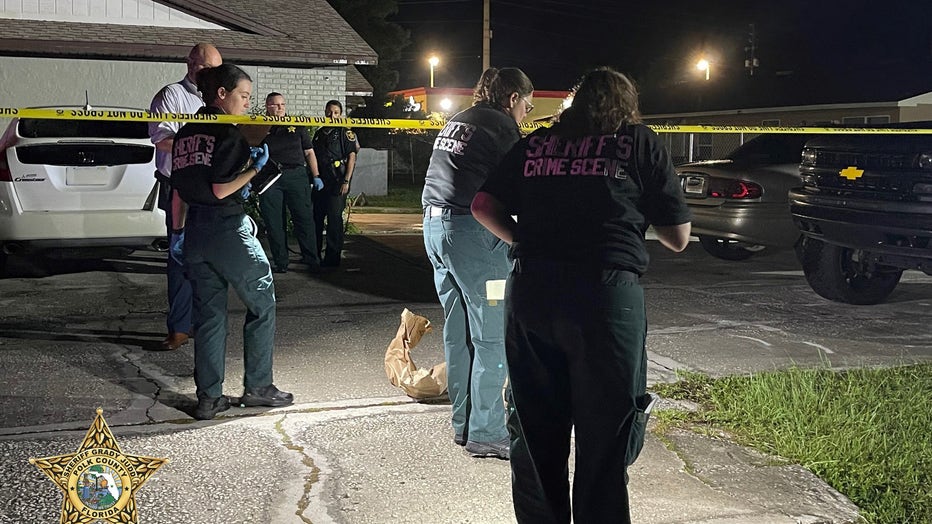 Polk County detectives are investigating an overnight homicide in Winter Haven. Image is courtesy of the Polk County Sheriff's Office. 
Investigators said the teen was actually violating his probation because he hadn't been attending school this year when he was supposed to be. Sheriff Judd said has he been in a juvenile detention center for that violation, he may not have been killed. 
"The jail's not necessarily a bad thing, because had there been a violation of probation and had Quashawn been in our jail last night he would have been alive and well." Sheriff Judd said. "He was shot, he was murdered in the street at only 15 years of age."
Based on the circumstances of the shooting, deputies believe Quashawn knew the shooter. It's currently unknown why the teen left his home in Bartow and ended up at St. Paul Drive in WInter Haven. 
The sheriff's office said they've obtained surveillance video that is not being released to the public. Official said that the video shows known conflict or fight between the victim and the shooter. 
Anyone with information on who killed the teen is asked to contact Crime Stoppers at 1-800-226-8477. There is a $5,000 reward for tips leading to the teen's killer. 
"His mom still loved him and he still loved his mom. He didn't deserve to die, and we're going to find out who murdered him," Sheriff Judd said. "You might as well go ahead and collect the $5,000 and speed things up, because the murderers are going to jail. You can make this happen sooner rather than later."