DeSantis: Firefighters, law enforcement officers, EMTs to receive $1,000 bonuses this summer
TEMPLE TERRACE, Fla. - On Wednesday afternoon, Governor Ron DeSantis announced that he put $1,000 bonuses for all sworn law enforcement officers, firefighters and EMTs into Florida's budget.
He made the announcement during a press conference in Temple Terrace.
DeSantis says the money is a way to say thank you to the people who have been on the frontlines from the beginning of the pandemic.
The budget still needs to be signed, but DeSantis says that should happen soon and he expects the bonus checks to go out this summer. 
PREVIOUS: Gov. DeSantis signs bill banning vaccine passports; suspends COVID-19 local emergency orders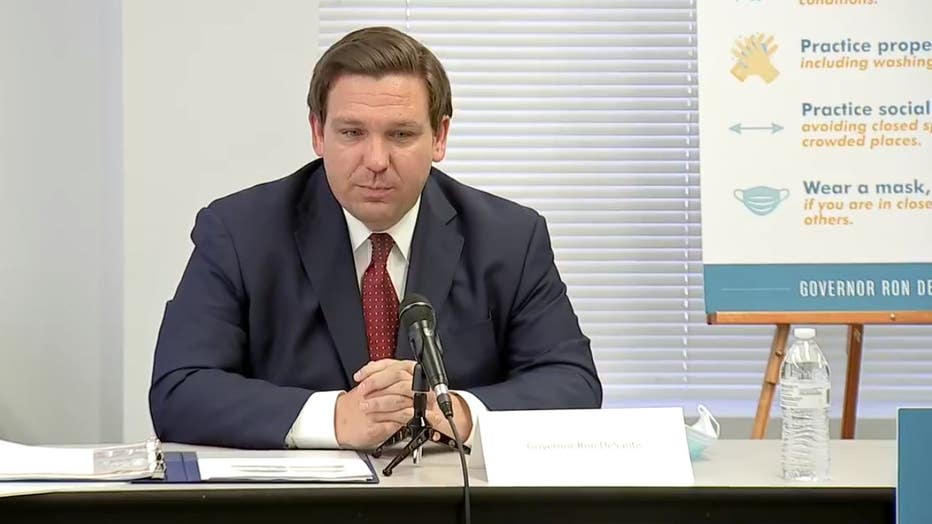 The announcement comes days before National Police Week, which is from May 9 through May 15, and honors those who have lost their lives in the line of duty.
Just two days ago, DeSantis was in St. Petersburg when he signed an executive order suspending all city and county governments' COVID-19 orders. He also signed a bill banning vaccine passports in the state.