Groups against gun violence protest in St. Pete against proposed gun laws
ST. PETERSBURG, Fla. - Prevent Gun Violence Florida, families of the Parkland school shooting victims and other groups gathered in St. Petersburg Thursday in protest of proposed gun legislation.
Demonstrators placed body bags outside the steps of City Hall to represent the victims of gun violence. They say if the new bills pass, there will be more lives lost.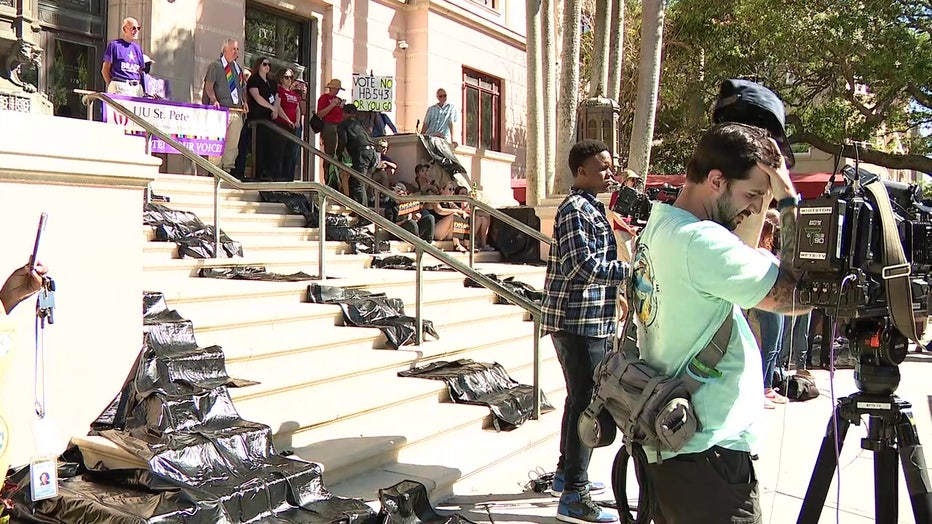 "They don't care that they're going to be putting more people in harm's way. They don't care about the survivors. They don't care about the families who've lost their loved ones," Patti Brigham, President of Prevent Gun Violence Florida said. "How would they feel if they lost a loved one due to the violence."
RELATED: Florida lawmakers propose 'constitutional carry' bill to allow concealed weapons without licenses
Identical proposals working through the House and Senate would allow people to carry a concealed weapon or firearm without a license. Supporters refer to it as "constitutional carry." The bills would require people carry identification & display upon if asked by law enforcement.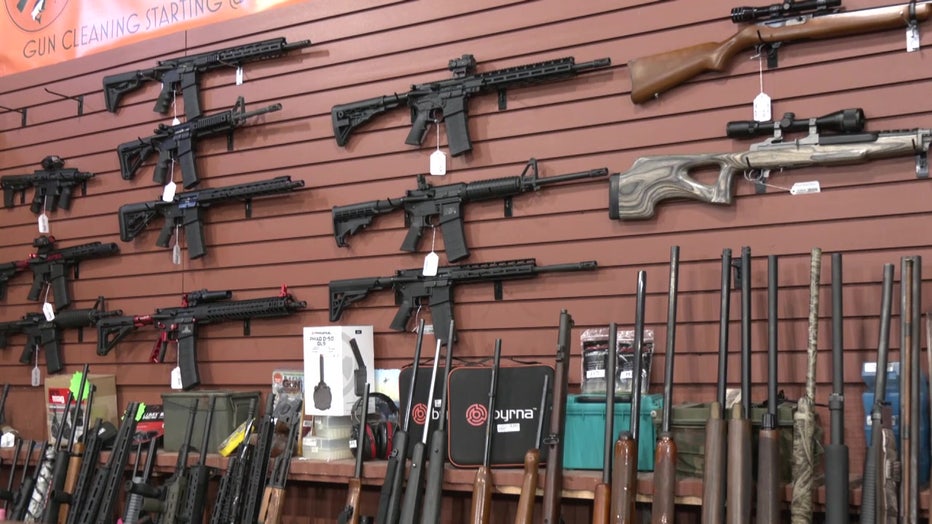 Lawmakers will also discuss lowering the age from 21 to 18 to buy rifles and other long guns. It would reverse a law passed in 2018 after the Parkland school shooting.
"This bill will enhance our school safety," State Sen. Jay Collins, R-Tampa, said. "It will allow law-abiding citizens to better defend themselves and their families. It will put good guys with guns between your loved ones' innocence and the bad guy."
READ: Florida's new agriculture commissioner proposes ban on Merchant Category Codes for gun, ammo purchases
Family members of the Marjory Stoneman Douglas High School shooting victims spoke at the protest, saying this is something no other family should have to go through.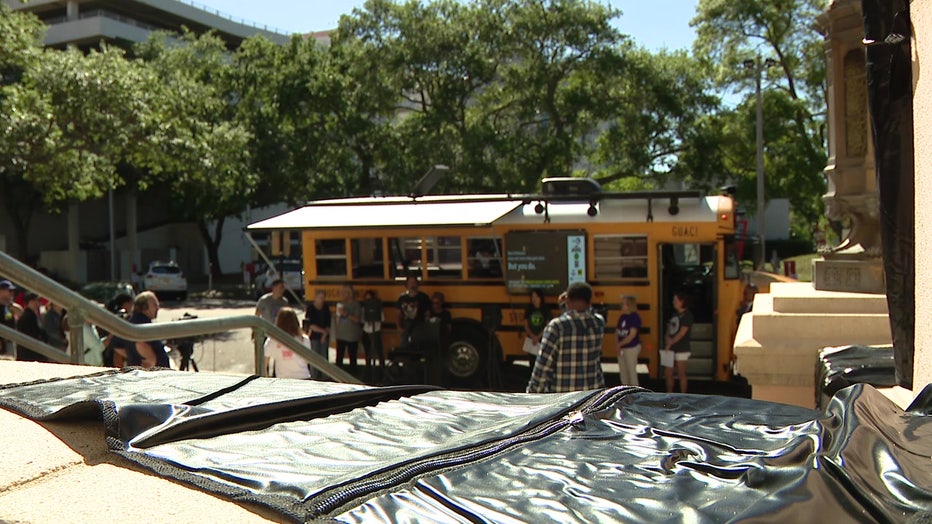 Manuel Oliver says he spoke on behalf of his son Joaquin, who was one of the victims of that shooting.
"I don't want anybody to go through what I went through, but it seems like it's a way for people to understand. So that's sad. They should think twice," Oliver said. "They should think about their kids, their wives, their daughters, their loved ones. It's a matter of saving lives."
The bills will now be considered in both chambers, but Governor Ron DeSantis has indicated he will sign if lawmakers send it to his desk.