Harlem Globetrotter Meadowlark Lemon Dead at 83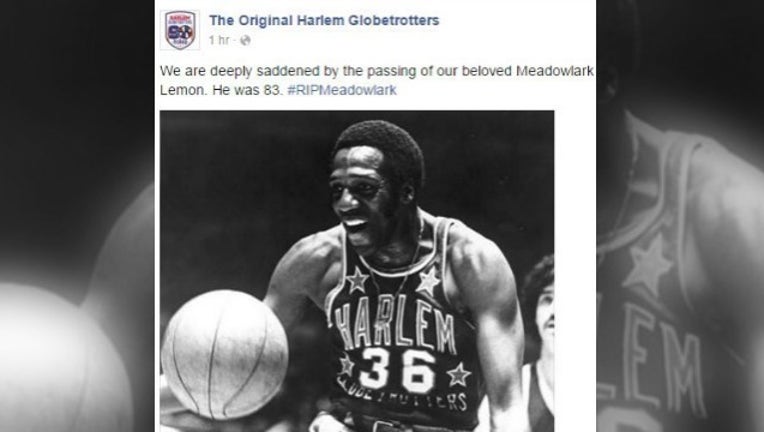 article
NEW YORK (FOX 5 NY) - Hall of Famer Meadowlark Lemon, who played for the Harlem Globetrotters, died Sunday in Scottsdale, Arizona at the age of 83.
As a Trotter, Lemon spent nearly a quarter-century traveling the world and performing to sold-out audiences. Lemon's death was confirmed by his wife, Cynthia Lemon, reported the NY Times.
Lemon joined the team in 1954 not long after leaving the Army. His specialty was the long-handed hook.
According to his website, Lark was an ordained minister, entertainer and motivational speaker.
"I want you to always remember that life's most meaningless statistic is the half time score, and as far as I'm concerned it's always half-time. I wish you joy, my friends," said Lark.