HART CEO suspended by board of directors after independent investigation into agency management
TAMPA, Fla. - The Hillsborough Area Regional Transit Authority's board of directors voted unanimously Monday to suspend CEO Adelee Le Grand after hearing the results of an independent investigation into her management of the agency.
Independent investigative attorney David Adams presented the board with the findings of his investigation, which was following accusations that Le Grand created a hostile workplace and mismanaged the transit authority.
"I believe Ms. Le Grand has created an environment of fear and intimidation. The CEO's behavior has caused abnormal turnover. Communication is terrible because people are afraid to speak up," Adams said, as he summed up his findings.
RELATED: HART to launch external investigation into CEO after allegations of a hostile workplace
Adams determined, since Le Grand took over in 2021, more than half of the agency's administrative staff is gone, most having left on their own. The severance pay is costing HART more than $500,000.
Although Le Grand claimed she didn't know one of her highest-paid employees was double-dipping, working jobs for transit authorities in both Tampa and New Orleans, Adams also questioned whether that was the truth.
Board member and Hillsborough Commissioner Joshua Wostal said the allegations are far worse than he'd expected.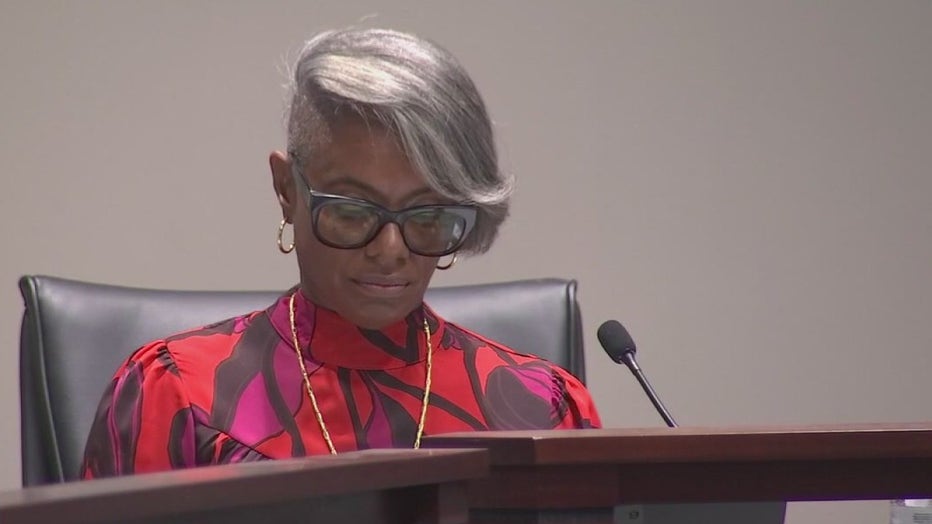 "The whole thing was almost like out of a movie, to be honest. I've never I've never seen such a damning investigation," Wostal said. "We have to allow the defendant, in this case the CEO, to raise their documentation. But I will say that what has been provided as of now, absolutely, there is reasons for termination for cause."
This comes about three weeks after Le Grand's attorney offered a settlement that, had the board agreed to it, would have allowed her to collect 20 weeks of compensation, totaling more than $110,000, plus any accrued vacation and sick time. The board decided to wait until it saw the investigator's findings.
Le Grand's attorney, Steven Wenzel, spoke on Le Grand's behalf.
"We need to see the written report. There is contrary evidence that is strong and persuasive," Wenzel told the board.
Meanwhile, Tampa City Councilman and Board Chair Luis Viera said he feels for HART's employees, who are watching from the sidelines.
"They're the middle of the middle class, hard working, working class people and we've got to make sure that we give them respect and equity in this situation," Viera said.
Le Grand's future is expected to be determined at the board's meeting in May.