HART to team up with ride-sharing service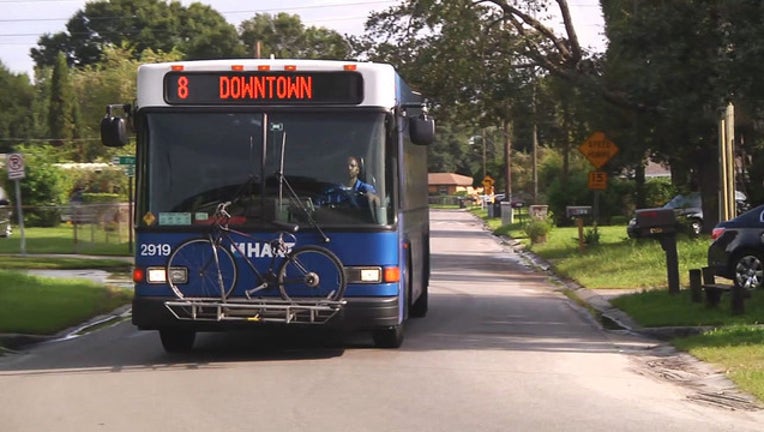 article
TAMPA (FOX 13) - Over the years it has become clear. Hillsborough County must have a better model for those using public transportation.
"I have seen the growing need for transportation as the community has grown," said HART board member Wallace Bowers.
Different work hours and lifestyles have presented a challenge on how to meet those needs.
Wallace Bowers has been on the HART board for 14 years.
"It is a constant challenge to try and meet the needs in every aspect," he said.
HART hopes a new program called "First Mile-Last Mile" will be the solution.
"It is a very modern solution, and it is what we hear back from consumers that they want," said Katharine Eagan, the CEO of HART.
The ride-sharing service will get people to their destination past route times or route distances.
Drivers with Lyft or Uber could be provided.
"They would contact them directly and book them directly. The vendor would verify that the person has an active HART pass. Then, the patron would pay their flat fare to get in the vehicle," said Eagan.
The Public Transportation Commission agrees the model seems flawless, with only one kink. They said Lyft or Uber should not be used.
A judge ruled Uber could operate in Hillsborough County, but the PTC said the court did not say the company is legal. They point to the fact that drivers must provide proof of insurance, vehicle maintenance checks and background checks.
HART said if Uber or Lyft choose to come on board, they will operate within the set rules.
"We are staying within our section of state code as a public transportation provider: open doors, flat fares, set distances We do not get into the role of trying to regulate for-hire transportation, and we would not be seeking to put that out on the road," said Eagan.
Board members said it is time to come together for the greater good.
"We are going to have to work very hard with the community, as well as all the players to get on the same page," said Bowers.
The pilot program is set to start this fall and run for a year.