HCC: Preparing young minds for bright futures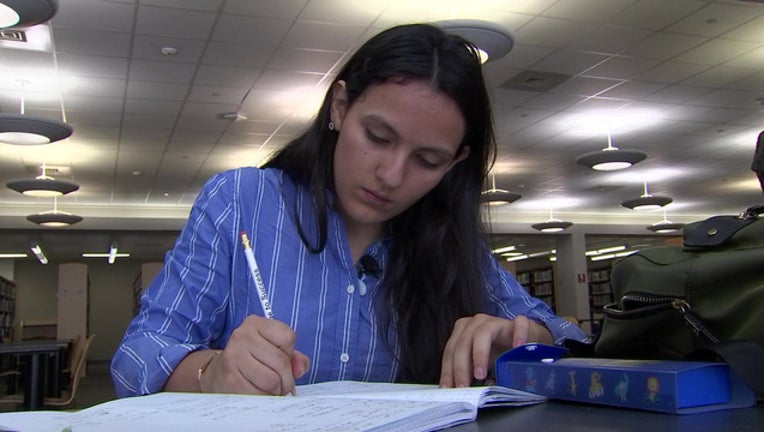 article
TAMPA (FOX 13) - For Estpfany Riva-Ortiz, Hillsborough Community College is a very special place. "It's really amazing," she said.  "I love HCC."
The 22-year-old pre-med student is the first in her family to go to college. "I would like to serve people," she continued. "I would like to help them." 
She credits HCC for advancing her dream. "They help you to succeed. They help you move forward, they like give you a little push – 'You can do it, you got this.'"
HCC gives Hispanic students extra incentive with special programs to help them acclimate to the college environment. 
"Create enhancements and to do things that help. Specifically work with that population to give them the tools they need to be successful," explained Dr. Jim Wysong, the dean of math and science.
HCC has one of the largest Latino populations in the state. 
"For the college as a whole we are around 28 percent and for the Dale Mabry Campus, we are on the high side of 30 percent," Dr. Wysong continued. 
The college has helped hundreds of thousands of Hispanic students reach their goal of a higher education.
"They see a Hispanic woman. They can see themselves, they can see what higher education can do for them and offer them in the future as well," said Aimee Busquet, the assistant dean at the school. 
"It is still a dream," Estpfany added.  "I still can't believe all the stuff that I have done and all the stuff I have accomplished."