HCSO: Man pointed shotgun in road rage incident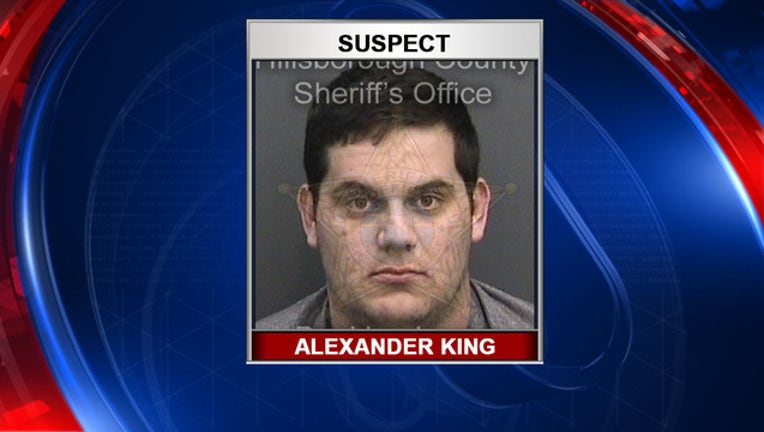 TAMPA (FOX 13) - The Hillsborough County Sheriff's Office said a man has been arrested in connection with a road rage incident.
Deputies said the incident happened Saturday evening on the Veterans Expressway.
According to investigators, the victim's vehicle went into the adjacent southbound lane, where the suspect, 24-year-old Alexander King, was driving.
Deputies said King pulled up next to the victim and pointed a 12-gauge shotgun at the vehicle. The victim's children, a 2-year-old and 2-week-old, were also in the vehicle at the time.
Using the license plate and vehicle description, deputies tracked down King to his home and he was arrested. He has been charged with aggravated assault with a deadly weapon.