Head-on crash kills both drivers, injures child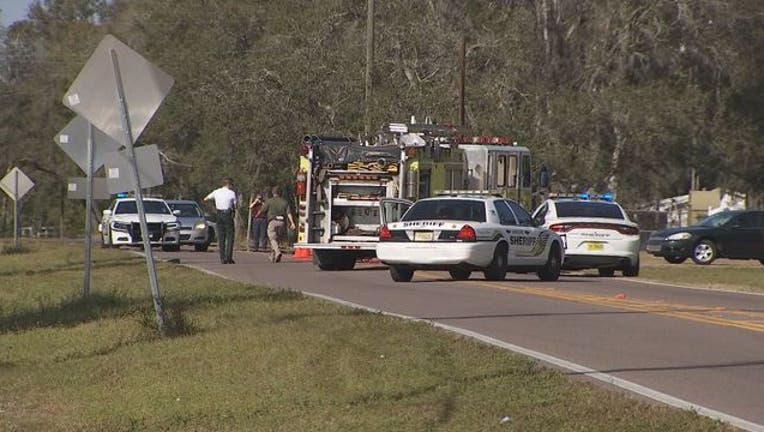 ODESSA (FOX 13) - The Hillsborough County Sheriff's Office is investigating a head-on crash that left two people dead in Odessa.
It happened Saturday afternoon on Gunn Highway near the Keystone Recreation Center.
The drivers of both vehicles, Terry Bronschidle and Spencer Schertt-Barnes, died at the scene.
One passenger - an 8-year-old girl - was rushed to the hospital in critical condition.
A witness passing by the crash scene said she thinks distracted driving may have been a factor.
"Everybody's busy. You're trying to do shopping. You're trying to buy Christmas gifts and things like that, but they don't always think about the safety things. They're texting and talking. This is a two-lane road. It's pretty hard to mess up unless you're just not paying attention," Jane Beverly said.
Deputies say everyone involved in the crash was wearing a seatbelt.
Gunn Highway was closed for several hours in both directions for the investigation.