Hermine: Pinellas County emergency info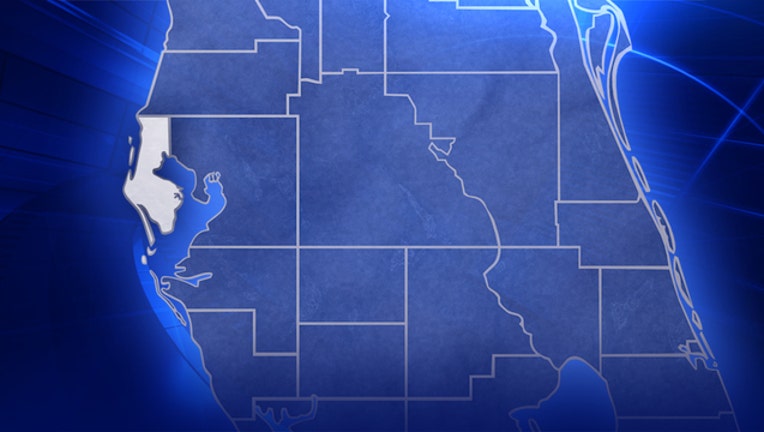 Closures, sandbags, and other county-specific emergency information for Pinellas County as Hurricane Hermine passes.
SCHOOLS:
-Pinellas public schools will be closed again Friday.
-All USF System campuses to close Friday.
- All Pinellas County government offices, parks, preserves and all courts within the Sixth Judicial Circuit will return to normal operations and be open to the public for regular business Friday, Sept. 2. This includes the offices of the Board of County Commissioners, Supervisor of Elections, Tax Collector, Property Appraiser, Clerk of the Circuit and Court Administration.  
EVACUATIONS:
Voluntary evacuations were being conducted at Mariners Cove Mobile Home Park in Largo. 18 homes were Wednesday evening. 
SANDBAGS:
Pinellas County is extending sandbag operations for residents of unincorporated Pinellas into Wednesday, Aug. 31, at the following three locations:
- John Chesnut Sr. Park, 2200 East Lake Road in Palm Harbor
- Lealman Community Park, 3890 55th Ave. N. in St. Petersburg
- Taylor Park, 1100 Eighth Ave. S.W. in Largo
Clearwater residents in need of sand bags can obtain the sand for free at the city of Clearwater's Public Works Complex located at 1650 N. Arcturas Ave., off Hercules Avenue and Sherwood Street.
The city of St. Petersburg will offer sandbags Thursday (as weather permits) at:
- Northeast Park, 875 62nd Avenue NE. (located at the Cardinal Drive entrance to Mangrove Bay Golf Course)
- Bartlett Park (Frank W. Pierce Recreation Center), 22nd Avenue S. between Sixth and Seventh Streets
The city of Tarpon Springs has provided sand and sandbags at three locations:
- Dorsett Park, 500 E. Harrison Street
- Splash Park, 508 E. Live Oak Street
- Roosevelt Boulevard Roundabout at Dodecanese Avenue
Pinellas Park residents can get up to 10 sandbags at the City Adamek Building, 7780 60th Street N. on       August 31, 2016 from 8:00 a.m. to 5:00 p.m.
The City of Dunedin is offering sandbags to City residents at Highlander Park located on Michigan Blvd near the Dunedin Fine Art Center & Fire Station 61 (follow sandbag signs). Shovels and bags are available onsite for self-service. For more information or assistance call 298-3232, sandbags are available until dusk.
CLOSURES:
Roads
The Sunshine Skyway Bridge has now reopened after being closed for more than a day.
Courts
-All courthouses in the Sixth Judicial Circuit that are located in Pinellas County will be closed Thursday, Sept. 1, except for mandatory detention, shelter and advisory hearings. Courthouses in the circuit that are located in Pasco County will remain open.
-Anyone hearings scheduled for Sept. 1 in Pinellas County will not take place.
-The courthouses in Pinellas County are expected to reopen on Friday, Sept. 2.
-Check www.jud6.org for updates or call (727) 464-4470.
County/City Government Offices
-City of Tarpon Springs Government Offices will be closed on Thursday, September 1, 2016.  All offices will re-open at 8 am on Friday, September 2, 2016.
-Florida Department of Health offices in Pinellas County will be closed on Thursday, 9/1/16.
-City of Dunedin Buildings/Offices will be closed Thursday, September 1, 2016. ssential City of Dunedin staff will continue to service the community as we continue to monitor the weather conditions.
-The following City of Dunedin buildings/offices will be closed on Thursday, September 1, 2016 and will reopen on Friday, September 2 as scheduled:
-Dunedin Public Library - Closing at 6 p.m. Wednesday, August 31
-MLK Center - Closing at 6 p.m. Wednesday, August 31
-Dunedin Community Center - Closing at 6 p.m. Wednesday, August 31
-Hale Activity Center - Closed
-Municipal Services - Closed
-Planning & Development - Closed
-City Hall - Closed
The City of Dunedin Solid Waste services will operate as scheduled and the
City of Dunedin switchboard will be available 8 a.m. to 5 p.m. at 727-298-3000.
MyFoxHurricane Tracking: