Hernando County's 'resident Guy Fieri' shines spotlight on area restaurants
BROOKSVILLE, Fla. - When real estate agent Ross Hardy visits a restaurant, it's not to put it on the market. 
"I know how hard it is to have my own business, especially in the pandemic at the moment. And the restaurants, I think with the rising food prices have been hit especially hard," he shared.
Hardy is sort of like Hernando County's "resident Guy Fieri". 
"I guess you could say that, yeah. It's definitely trying to find the off-track, get off the beaten path restaurants and just bring some light to them," Hardy said. "So, definitely I love what Guy does and trying to bring a little bit of that Springhill Brooksville." 
READ Florida CFO tries to lure In-N-Out Burger to Sunshine State
For 11 years, Hardy and his camera crew have been going to mom and pop restaurants in the area to shine a spotlight on local cuisine. He calls the effort "Hungry in Hernando."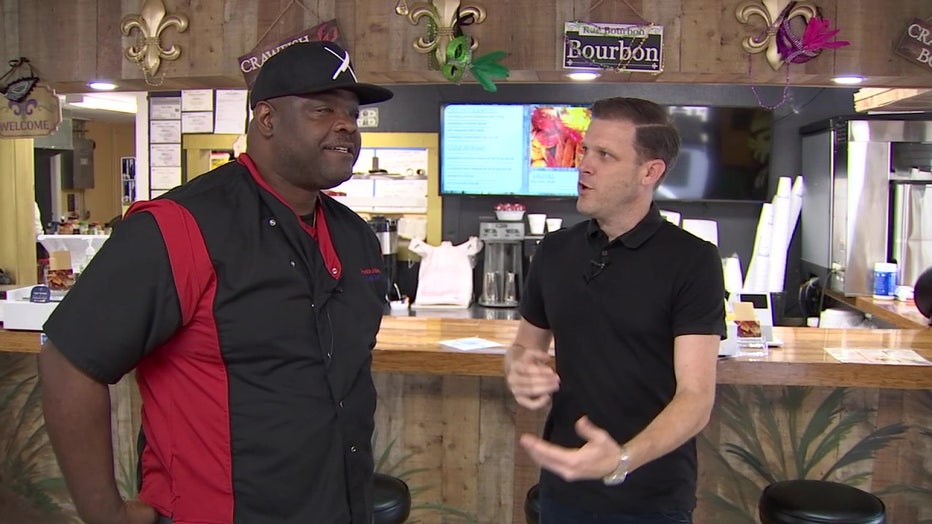 "You know, we have a lot of hidden gems in the county here that people just don't know where they are so it's nice to bring light to them," he explained.  
The free video spots are shown on social media platforms. 
"I find of took it as my pet project to build up the community not to only bring people to the community but show them what we have to offer here as well," Hardy commented. 
READ Kellogg's sued for $5M over alleged lack of strawberries in Pop-Tarts
Frankie Jamieson is the owner of Taste of New Orleans restaurant. He is thankful for the publicity. 
"I think it's awesome that someone would take the time out to promote small businesses like that," Jamieson stated. "We definitely need that."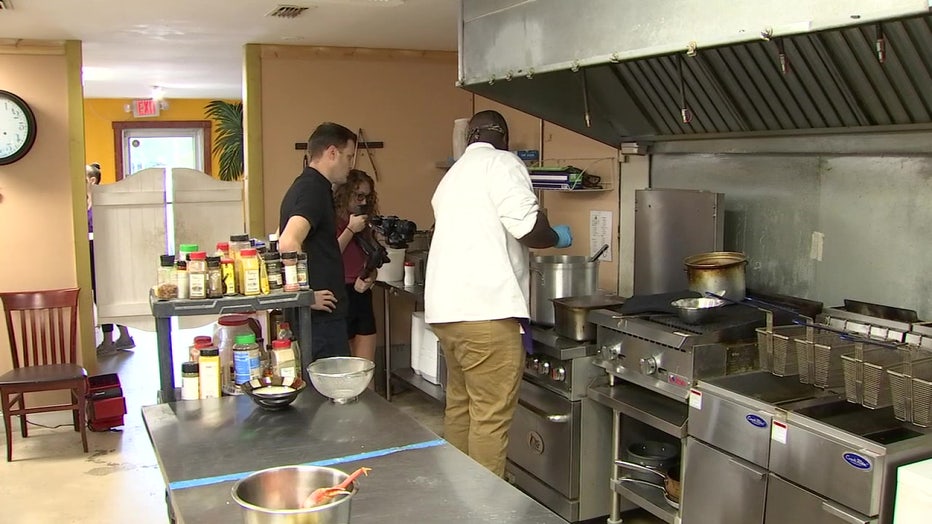 Hardy, a British citizen, feels it's important to give back to small businesses in his newfound community. "That's a big part of what we like to do," Hardy said. "You know, it's so easy to come into a community, have them adopt me. I mean, I'm not from here. It's the least I can do to give a little bit back to them." 
Hardy started in 2005 and has highlighted more than 80 businesses.
LINK: Learn more about 'Hungry in Hernando at www.facebook.com/hernandofood.
MORE GOOD NEWS: Download the free FOX 13 News app for more #WeLiveHere stories like this