Hillsborough County school officials to present plan to rebuild Lee Elementary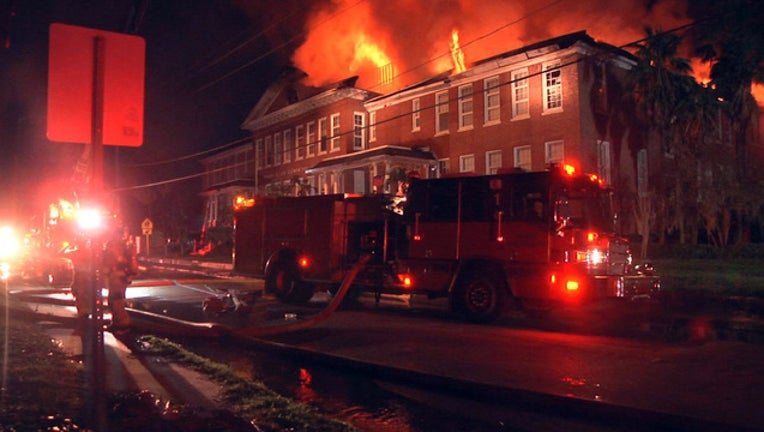 TAMPA (FOX 13) - School officials will decide Tuesday whether to save a historic school in Tampa.
Nearly one year ago, a fire engulfed Lee Elementary, a magnet school on Columbus Drive. The school was nearly a century old, and needs major repairs. The fire marshal said it was caused by an electrical surge. 
During a Tuesday meeting, the Hillsborough County School District could approve the rebuilding process. The insurance company expects it will cost more than $3 million, and will pay the full cost if the school is rebuilt.
Since the fire in September 2017, nearly 300 of Lee Elementary students have been meeting at Lockhart Elementary School.