Hillsborough deputies: Man stole bikes being donated to children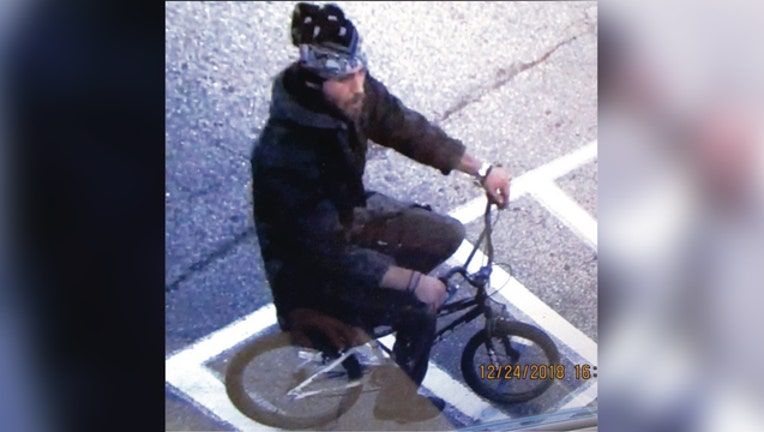 GIBSONTON, Fla. (FOX 13) -  
Deputies in Hillsborough County are looking for a Grinch who stole three bicycles that were intended for donation to migrant children in Wimauma.
The alleged Scrooge was spotted by surveillance cameras riding one of the bikes at a Walmart in Gibsonton.
The Hillsborough County Sheriff's Office said it hopes a helpful elf in the community knows the alleged Grinch and will turn him in to authorities. 
Anyone who has information about the suspect's identity or the location of the bikes is asked to call 813-247-8200.