Hillsborough first-responders return from Florence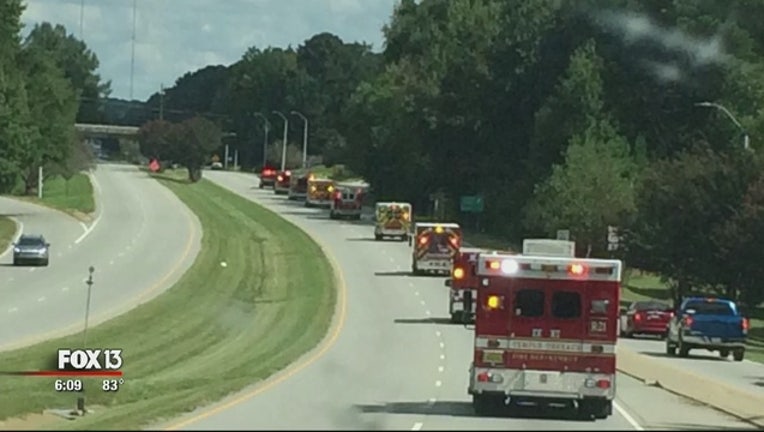 TAMPA, Fla. (FOX 13) - Many first responders from the Tampa Bay area traveled to the Carolinas to help the areas hard hit by Hurricane Florence.
Several from Hillsborough County Fire Rescue spoke with us about their experiences.
"Everybody was grateful for what we were doing," said Darryl Turmel, who was part of the local contingent that reported to an emergency operations center in the Raleigh area and then were assigned to missions on unfamiliar, often treacherous roads.
"We were transporting patients in the middle of the night. It's not an option to turn back, so we had to find alternative routes to get these people to safety," said Gina Ramacci.
Some of their calls came in high winds. "And those units, they're not very aerodynamic. On top of that you had downed trees and power lines," said Prudencio Vallejo.
They slept when they could on cots in a large room with other first responders from all over. "The teamwork that was involved in this and the cooperation we had between the different agencies that hadn't worked together was just amazing to me," said Turmel.
The crew will prepare an after-action report so that what they learned can be incorporated into planning for storms that hit our area in the future.