Hillsborough school bus driver cited after crash with semi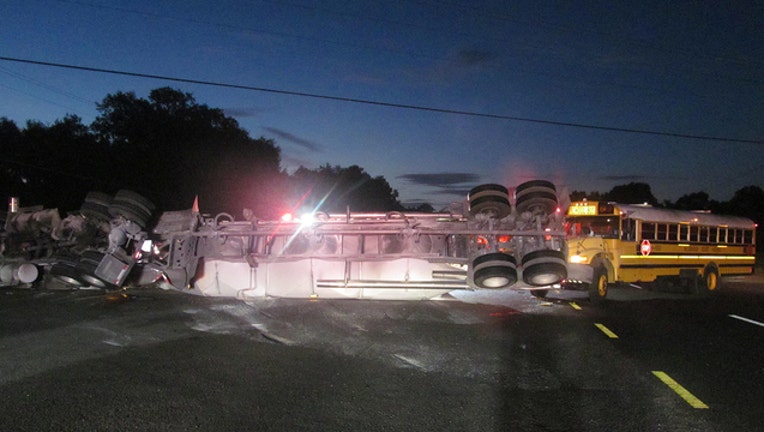 PLANT CITY (FOX 13) - A 72-year-old school bus driver was cited after the bus crashed into a semi-truck.
After 6 a.m. Friday, the Hillsborough County school bus was traveling north on Horton Road and stopped at the intersection for State Road, according to the Florida Highway Patrol. The semi-truck, hauling lime rock, was traveling eastbound on SR-60 in the left lane. A third vehicle, a 2016 Toyota Corolla, was traveling westbound on SR-60 in the left lane.
Troopers said the school bus driver slowly entered the intersection, and the semi-truck driver attempted to avoid colliding into the school bus. The driver steered left, lost control and overturned across the roadway. The trailer towed by the semi collided with the front of the school bus, according to FHP.
The driver of the Corolla steered into the outside shoulder of SR-60 to avoid colliding into the semi and school bus.
One student, an 8-year-old, was on board and had minor injuries, and was transported to a nearby hospital. There were no other reported injuries. The school bus driver was cited for violation for right-of-way.