Hillsborough schools settles student's head injury case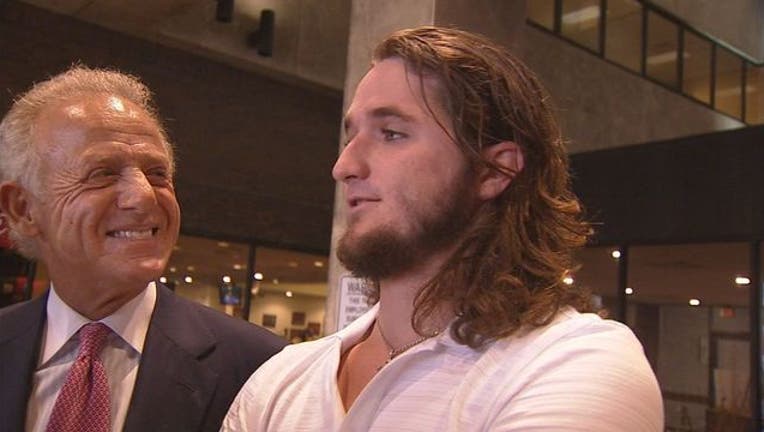 article
TAMPA (FOX 13) - Hillsborough County Public Schools has settled a case involving a student who suffered a serious brain injury two years ago.
Sean McNamee still suffers from medical issues related to the injury.
"Every day is a struggle," he said to FOX 13 on Tuesday.
McNamee was on Wharton High School's varsity football team. During a warm-up, he hit his head on a piece of equipment left on the field. It was so bad, he wasn't expected to survive.
A year later, his family sued Hillsborough County schools claiming negligence. The family said McNamee didn't receive the proper medical attention by school staff and was allowed to drive himself home after the injury.
"We believe (it is) a landmark resolution," said Tampa attorney Steve Yerrid, describing the district's settlement Tuesday. 
In terms of dollars, Sean and his family will receive $300,000. In addition, the district has agreed to support a "claim bill" in the state legislature that could be worth an additional $1.7 million for the family.
The district will also adopt a new head-injury protocol named after McNamee.
"The head injury protocol has been honored to be called the McNamee protocol. It will now be mandatory in Hillsborough County and we believe other districts will adopt it," Yerrid said.
The settlement goes even further.
"Starting next year, every public high school athlete will be covered by an additional $1 million in coverage
to further protect against the rather drastic and draconian limits of sovereign immunity of $300,000," Yerrid said.