Hillsborough's Animal Abuser Registry goes into effect today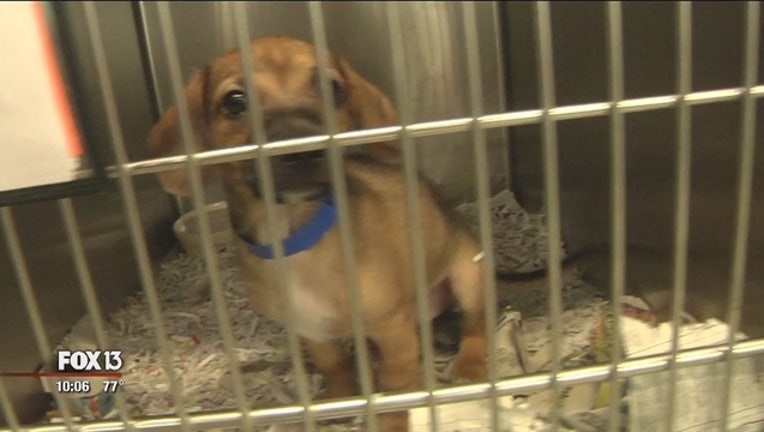 TAMPA (FOX 13) - Starting today, Hillsborough County is keeping track of people convicted of abusing animals. The new Animal Abuser Registry goes into effect, requiring convicted abusers to register with the county.
The registry was approved by county commissioners back in September.  Under the new regulations, a Hillsborough resident convicted of animal abuse in any Florida county:
Cannot own, possess, or live in the same home or on the same property as an animal while on the registry

Cannot work with a companion animal, with or without compensation, while on the registry

Must renew their registration annually while on the registry
The registry will contain the names, address, photo, and other information of county residents who are convicted of an offense on or after November 1.  The ordinance requires any county resident or vendor to check the registry for any transaction involving an animal. 
The new law also bans the sale, adoption, transfer, or exchange of any animal to a person on the registry. When buying from a commercial operation, a pet buyer must sign an affidavit affirming they do not meet the criteria to be on the Animal Abuser Registry.
The length of time that convicted abusers have to remain on the registry varied depending on the conviction.
Misdemeanor animal abuse: 3 years after incarceration (if applicable)

Felony animal abuse: 5 years after incarceration (if applicable)

Second or subsequent conviction of misdemeanor or felony animal abuse: 10 years after incarceration (if applicable)
"Most owners consider their pets to be family members," said County Commissioner Kevin Beckner. "This registry not only protects animals, but it can identify -- and maybe even prevent -- violence against humans, too.  I'm very proud of the new law." 
ACCESS THE REGISTRY: https://hcflgovaar.github.io/