Tampa outbid at auction, no longer owns historic Black cemetery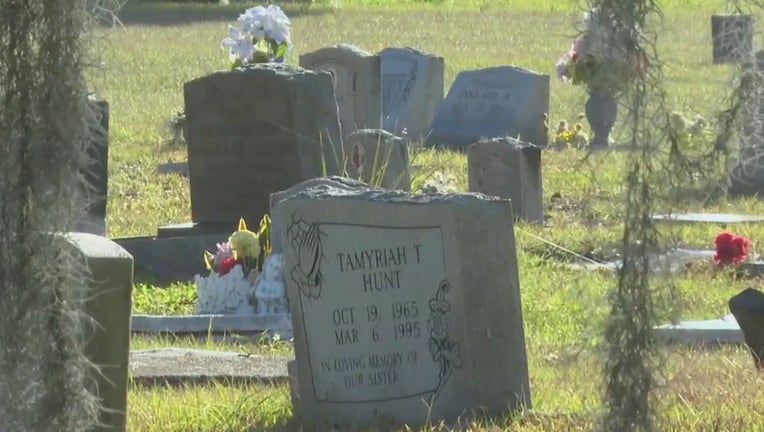 article
TAMPA, Fla. - Memorial Park Cemetery, which was established in 1919, has continued to be maintained by the city since its owner died in 2019. But, the historic Black cemetery is now under new ownership, which worries some neighbors, who hope the rich history can be saved. 
The headstones at the cemetery in Tampa date back more than 100 years. The historically Black burial ground holds a special meaning for residents like Natasha Goodley.
"They are gardens of memories. It's a place you can come and honor your ancestors, your loved ones," Goodley said.
READ: Mother found dead in New Tampa neighborhood next to SUV with her sleeping toddler inside, police say
The family of John Robinson, the previous owner, purchased Memorial Park in 1929. Robinson maintained it up until he died in 2019. Since then, the City of Tampa has been maintaining the 20-acre property and hoped to officially take ownership of it earlier this month by placing a lien and foreclosing on the site and then purchasing it at a county auction. 
However, when the auction came around, the city was out bid.
Their $9,000 bid was beat out by an $18,000 bid by the company 2715 West Sligh LLC.
"To find out that the city was out bid was a little disheartening," Goodley said. "I hope they do the right thing. There's still some plots that can be used. I hope they have really good intentions and come in and work with the community and help us preserve."
MORE: Hundreds of classified documents found in Tampa home of retired Air Force officer
FOX 13 reached out to 2715 West Sligh LLC for comment on the ownership switch of Memorial Park Cemetery, but we have not heard back. 
"The property cannot be developed and can only be used as a cemetery" a spokesperson for the City of Tampa tells FOX 13. "We reached out to the bidder but have not heard back."
The cemetery has around 6,000 headstones, including some belonging to World War I veterans as well as a number of unmarked graves. According to the Hillsborough County property appraiser's website 2715 West Sligh LLC owns at least 20 other properties throughout Tampa.