Hit-and-run suspect, 17, arrested for DUI after head-on crash with Tampa police cruiser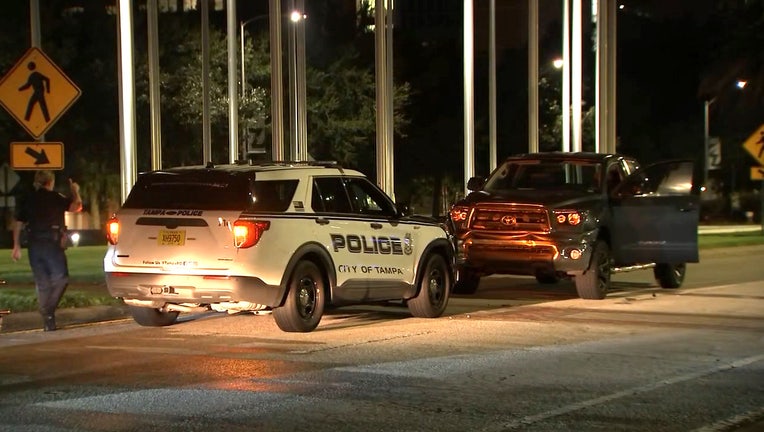 TAMPA, Fla. - A teenage driver was arrested on the University of South Florida campus after allegedly hitting several parked cars and then slamming into a police vehicle.
According to police, it was just before 2:30 a.m. when patrons at Club Ivy Rose on Fowler Avenue told the off-duty officer working security that a pickup truck had hit their cars before fleeing the parking lot.
As the officer headed northbound on nearby Leroy Collins Blvd. looking for the driver, she spotted the pickup heading toward her, going southbound in the northbound lanes. She stopped her SUV and turned on her emergency lights, but the suspect hit the SUV head-on.
Police say the 17-year-old pickup truck driver showed signs of impairment and was arrested for DUI. Charges are pending for the hit-and-run crashes in the club parking lot.
The officer suffered a cut on her wrist from the force of her airbags deploying. She was checked out at TGH and released to full duty.