Hole swallows car in Palm Harbor driveway; Bronco spared
PALM HARBOR, Fla. - A wrecker removed two vehicles from this sink hole late Friday after a very long day for Sandy Downey and her husband Rodney. 
"You never think it's going to happen to you then, all of a sudden, it happens! Friday the 13th," Sandy said. 
Her day started at 6:45 to the sound of neighbors banging on her door. 
"At first, I thought my husband had a flat tire when I came down and walked the steps and saw my car in the ditch… hole," Sandy said with a sigh. 
Palm Harbor Fire Rescue arrived a few minutes later and told her and her neighbors to pack up and leave until they could determine the severity of the situation. 
The 10-foot-by-10-foot hole formed under the driveway of their home along Ulelah Avenue off U.S. 19.
The view from SkyFOX showed a sedan nose-first in the hole, while an SUV was also teetering on the edge.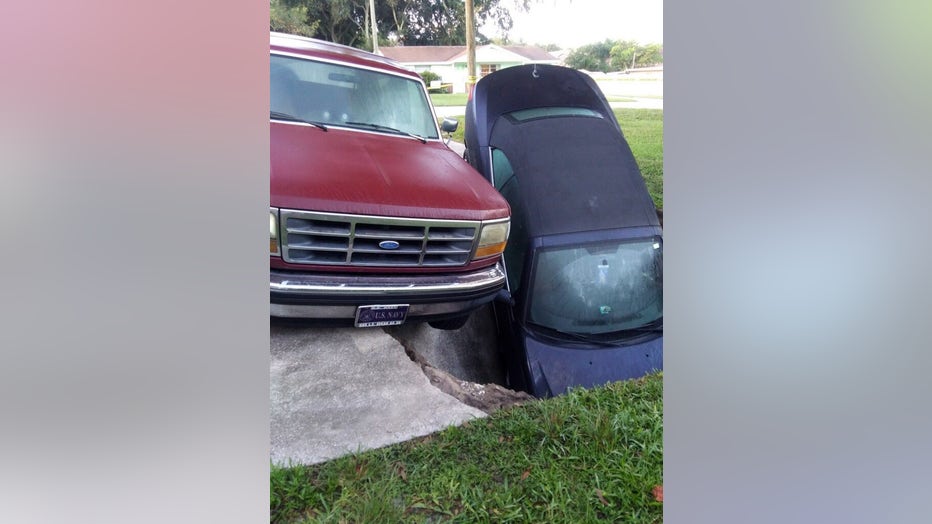 "We've been fortunate enough to have good neighbors, about 20-25 of them came here and asked, 'Is there anything you can do, do you need a place to stay?'" Rodney said.
Knowing no one was hurt, and that their Bronco was pulled out with little damage, the same neighbors who offered them a place to stay were there to pour them a drink.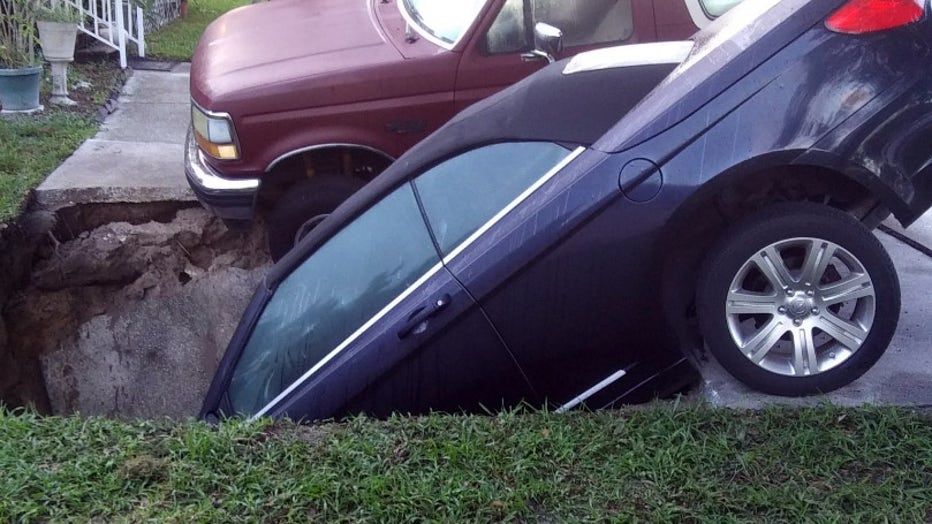 "If you have a sink hole, pour yourself a triple!?" Sandy said as she raised her glass.
It's still too early to know what caused the hole to form. The Pinellas County Building Department was called for an inspection.