Homes evacuated after possible explosive device is discovered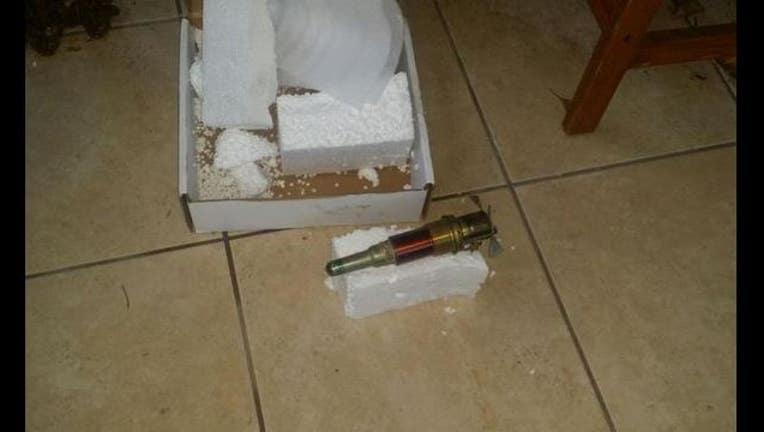 Officers responded to the scene of a possible explosive device in St. Petersburg.
They say a resident was examining some World War II memorabilia and came across what appeared to be an explosive device. After speaking with a relative with some expertise in military ordnance he called the police.
The device was found in a home at 2219 45th Avenue North. Homes on either side of the address were evacuated Thursday night.
The suspected explosive device was removed by the MacDill EOD Team and will be detonated off site. Experts who examined it say it appears to have been part of a larger World War II era Japanese made explosive, possibly a detonator of some sort.
It's not clear if the device was still active, but it will be destroyed as a precaution.
Police do not expect criminal charges to be filed.