Horse steals bride's spotlight with a smile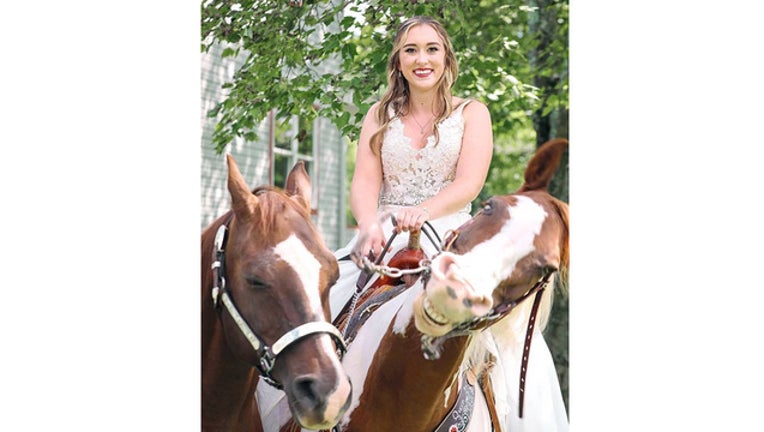 article
SUNBURY, Pa. (STORYFUL) - A bride's horse probably didn't to intend to upstage a bride during her wedding photo session.
Cricket, the horse, managed to accidentally became the main focus of her owner's wedding day photos after she pulled a silly face just as a photograph was captured.
The photographer, Tony Bendele, shared the photo, which was taken during the September wedding, writing, "The bride's horse steals the spotlight as it smiles during the wedding photos."
Patti Womer, the bride, told local media she rode Cricket and led her other horse, named Dutch, behind her in memory of her father who passed away in March 2016.