Hospitals wrestle with shortage of IV bags, linked to hurricane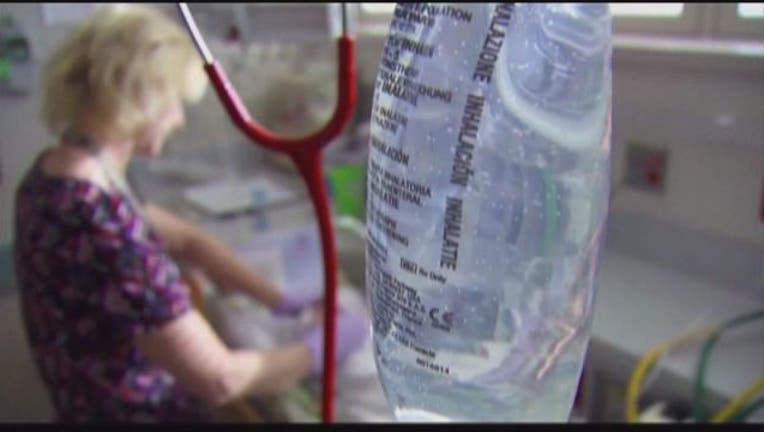 article
TAMPA (FOX 13) - The U.S. is facing a nationwide shortage of intravenous bags just as flu cases accelerate, forcing many hospitals to use more time-consuming ways to administer drugs and to weigh a halt on elective procedures and clinical trials.
Some hospital officials said they have only a day or two of supplies and worry whether they would be able to handle an influx of patients as the influenza virus ramps up. Forty-six states are seeing widespread flu activity, according to the Centers for Disease Control and Prevention, putting this year on par with 2014-15, which was the most severe flu season in recent years.
The availability of saline IV bags has plummeted because a major manufacturer in Puerto Rico, Baxter International Inc., was affected by the hurricane that slammed its plants on the island, while production problems hit another key manufacturer of the bags this year. The Food and Drug Administration said Thursday that production at Puerto Rico plants remains fragile.
"It might as well be a Third World country," said Erin Fox, senior director of drug information services at the University of Utah, which tracks nationwide drug shortages. Hospitals, she said, are now administering medications using syringes instead of IV bags because of the shortage.
Read more at FOXBusiness.com.