How are hurricane names selected?
TAMPA, Fla. - The 2020 Atlantic hurricane season has already proven to be an active one. Isaias was the fifth named storm to form in the month of July, which ties a 2005 record. That was the last time five named storms formed in the Atlantic in July.
One of the struggles with Isaias was not just determining its projected path, but also determining its correct pronunciation. It begged the question for many: Who comes up with these names? 
The World Meteorological Organization selects them. The WMO is headquartered in Geneva, Switzerland, and they decided on a six-year list of names, which alternate between male and female.
For instance, 2020 started with Arthur, which is a male name, explained FOX 13's meteorologist Dave Osterberg. In 2021, it will start with a female name, Ana.
However, to understand why hurricanes are named in the first place, you'll have to go back through history. 
"It has nothing to do with glorifying a system. They're not trying to hype up a system," Osterberg said, "but if you think about it, you go back to the old days, like the 1900s, you may have two or three storms out there are one time. Maybe one in the Gulf. Maybe one in the Atlantic. You need to differentiate, and it would be confusing to say, 'Well, look out for the hurricane,' and you're like, 'Which one are you talking about?'"
Therefore, instead of using latitudes and longitudes, a naming system was created, to make storm systems easily identifiable -- but the selection process has changed over the years.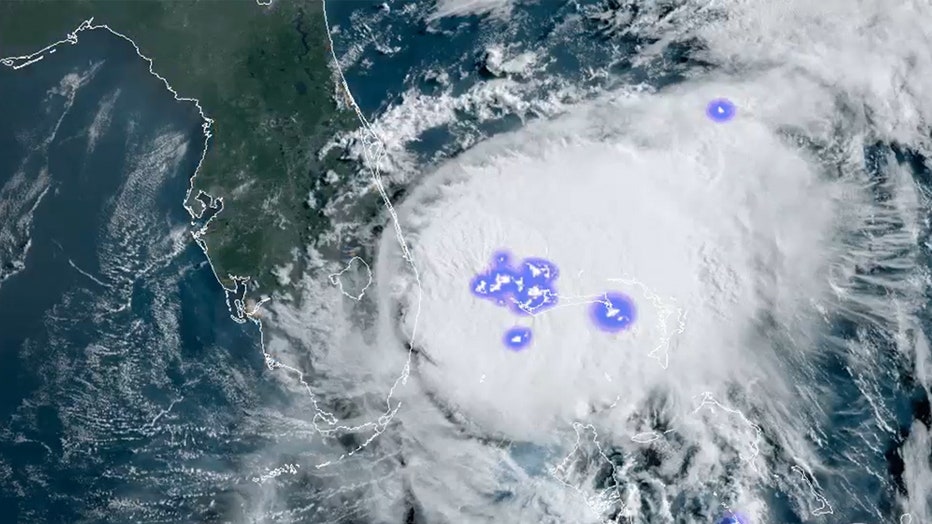 Tropical Storm Isaias as it approached Florida in early August. (NOAA)
At first, hurricanes in the Atlantic were originally named after the Catholic saint being honored on the day of the storm. For example, there was Hurricane Santa Ana, which struck Puerto Rico on July 26, 1825. 
Then, the method changed to naming storms by a phonetic alphabet, like Able, Baker and Charlie. By 1953, the United States abandoned that when a new international phonetic alphabet was introduced. 
The U.S. then started to use female names until 1978. In 1979, male names were added. The six-year list of names are rotated. For instance, the 2020 hurricane names will be used again in 2026 -- unless one or two are retired.
LINK: Follow the tropics on MyFoxHurricane.com
The WMO has been retiring names since 1954. So far, 89 names have been retired.
"When storms do a significant amount of damage, or death, they will retire the names," Osterberg explained. "The country that was impacted by the storm will petition the WMO to retire the name so you never have to hear it again because it brings up bad memories and also makes people think that it is the same storm that it was when that storm hit." 
Because of this, you can get to a point where more obscure names will be used. 
"The reason why  Isaias is pronounced the way it is, is because on the National Hurricane Center website they have a phonetic pronunciation for every single storm," Osterberg said, which can be viewed below:
MOBILE APP USERS: Click here for PDF
Point blank, hurricane and tropical storm names make it easier for people to identify which tropical system a meteorologist is describing. 
"If you have three of them at one time, which one are you speaking of?" Osterberg said, reiterating that neither he nor the National Hurricane Center decides which names are selected. "I have no control over the names, folks, so don't tweet me and say, 'Can you name this hurricane?' I have zero control over it, sorry."