How experts learn to understand, communicate with animals
TAMPA, Fla. - Most pet owners have probably looked at their pets and wished they could talk. While they do communicate, animals do it in their own way, and you just have to know what to look for. 
Same goes for all animals, including the ones you may find at a zoo or aquarium. Those in the business say you can find out a lot about your animals by learning how to understand them.
Animal care specialist Liz Bullock has her own way of speaking to the dolphins at the Clearwater Marine Aquarium.
READ: Pig who 'looked cold' gets lift from Alaska officers
"We use hand signals where we ask them to do different things. If we ask the animal to do something, and they do it to the correct criteria what we do is we blow the whistle," said Bullock.
But she has to adjust for dolphins like Rudolph, who was deemed non-releasable due to hearing loss after conducting a hearing test on him.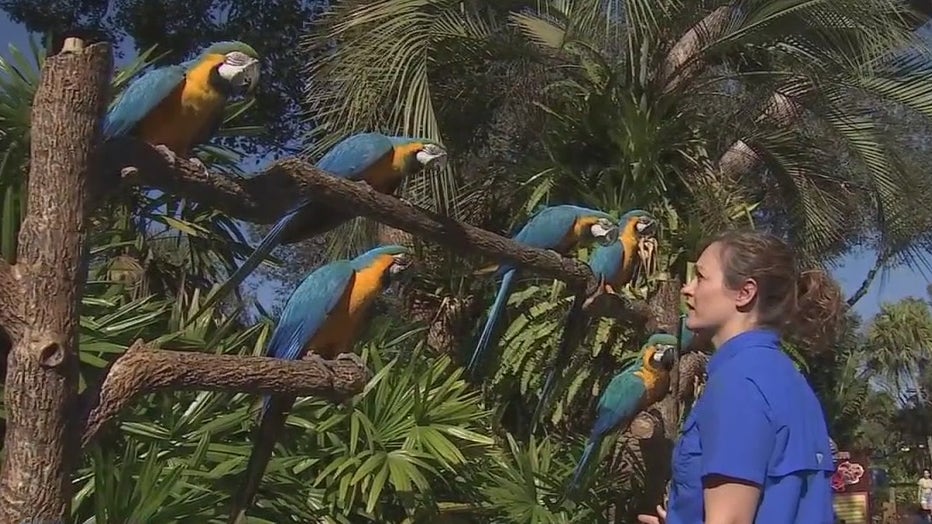 "For the hearing impaired animals like our rough tooth dolphin we use a squirt gun or point, and then we give them their fish," said Bullock. "We do a lot of studying their behaviors. They will show us if they are uncomfortable whether they're avoiding something or anything like that and when we see that, we work with them."
Sue Pasquine, the curator of behavior at ZooTampa at Lowry Park, communicates with animals of all kinds including orangutans, elephants and macaws.
MORE: Meet Bubbles: The first pygmy hippo born in Arizona serves important purpose
Communicating with a macaw is as easy as talking to them and giving them visual ques, but it's all through positive reinforcement. 
"So building a relationship with a macaw specifically is typically through food, but birds also really love attention," said Pasquine. "They love to be scratched depending on the individual."
For the elephants, it's about touch. Pasquine said they touch their trunks to be able to tell how they might be feeling.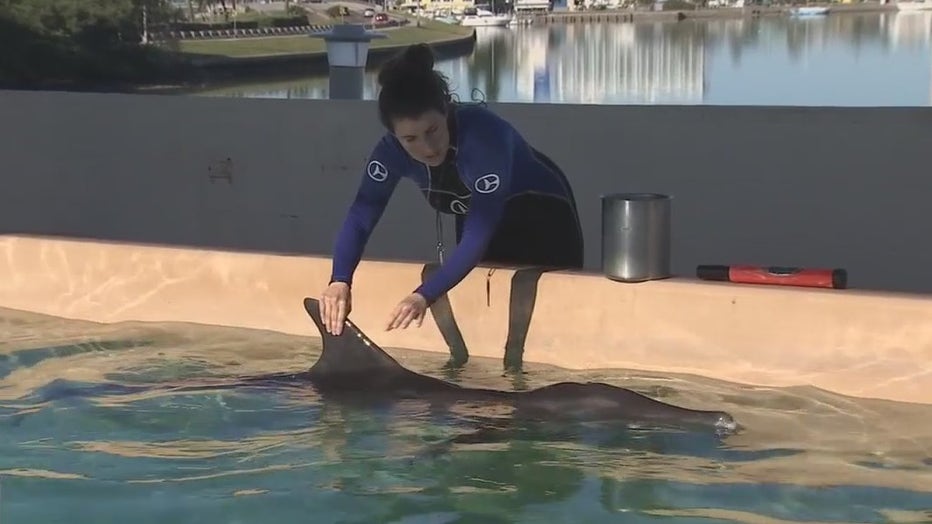 "We can tell a lot by their trunk if they're tense, if they're relaxed, and then we can deliver food directly to the trunk, so we can communicate 'yes that was a great job' and also communicate, 'hey I'm your friend, and we're here to build that relationship,'" Pasquine said.
She said for orangutans, they use visual and verbal cues, so they know what's being said as long as they teach what each verbal cue means and what follows it. 
PREVIOUS: 17 fuzzy flamingo chicks hatch at Texas zoo — with more on the way
"Sometimes we just sit in there and spend time with them," said Pasquine. "It has nothing to do with food or anything just relationship building."
Andee Krasinski owns two dogs, three cats, four fish and a tortoise. She brought in animal communicator Shannon Spring to help her understand her non-humans a little bit better.
"Your animals know way more than you think they do," said Spring. "Pay attention to how often you're saying something positive to your pets or negative and also pay attention to how you're talking about yourself. Praise them. I would say praise them an unusual amount and watch their face change, their eyes change and their body language change."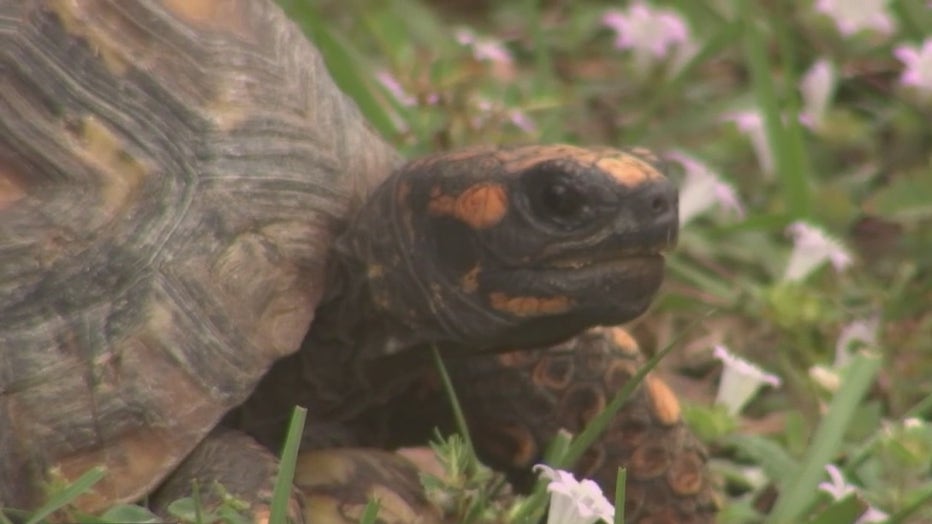 "I try to calm my energy if I need to have them listen to me. It's not the yelling at them that's going to make them listen," said Krasinski.
WATCH: Service dog that inspired PAWS Act for veterans honored on her final flight
Becky Russell with Right Paw Dog Training agrees.
"Instead of getting upset with your dog, and you see those negative behaviors that your dog is showing you try to find the positive in what your dog is doing," said Russell. 
She said your pet will show you how they're feeling.
READ: Oldest living mouse in human care awarded Guinness World record
"If a dog is panting in a social setting they may be showing you signs that they're stressed, if they're licking their lips, if they're looking all around them," Russell said. "The biggest thing to remember is just because a dog is wagging its tail does not mean that your dog is happy. Your dog is a confident dog if it wags its tail. If they have soft eyes, they're nice and happy."
With each species, there's a common thread.
"Creating positive experiences for any animal, whether it be a zoo animal or your animal at home is the key to proper communication and to have a really amazing relationship with your animals," said Pasquine.