Hudson man accused of defrauding over 60 victims in 'chop shop' operation, detectives say
HUDSON, Fla. - One by one Friday morning, investigators hauled 75 boats off the Pasco County property of Scott Sands.
"This is a Ponzi scheme," Pasco County Sheriff Chris Nocco told reporters during a press briefing on the arrest Monday morning. "Everyone talks about money Ponzi schemes, this is a boat repair shop Ponzi scheme that was going on."
Sheriff Chris Nocco says the 42-year-old was running a boat chop shop through his business -- Liberty Sands Entrepreneurs Incorporated -- and defrauding customers with his so-called "repairs."
"What he would end up doing is taking parts from one boat and putting it on another boat," Nocco said. "He would actually go to automobile places and either an auto shop and put those parts onto the boat. So I'll tell you from a boating perspective, it's extremely dangerous to put car vehicle parts on a boat."
Nocco says his investigators discovered Sands was "constantly moving things around." Employees their detectives spoke with here forthcoming with information.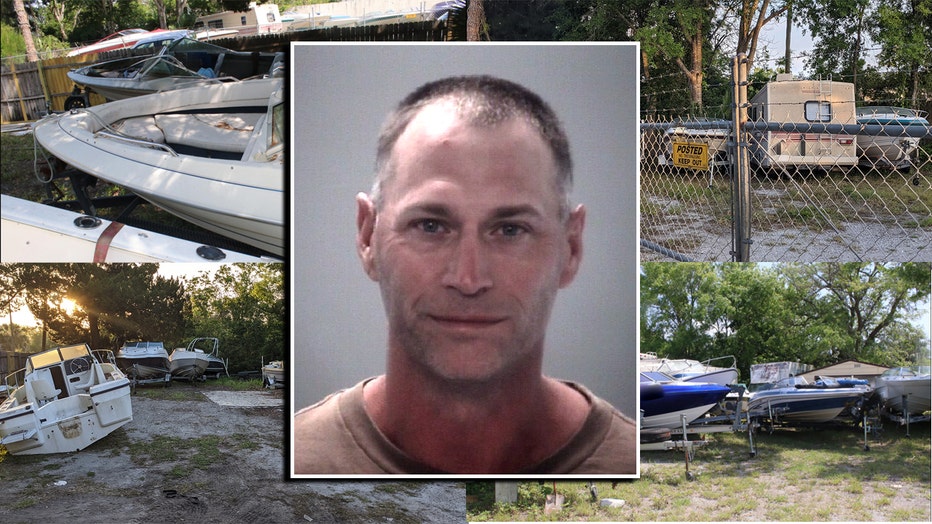 Booking image for Scott Sands
"They said, not only is he harming these people with their boats, but he's harming us as employees," Nocco said.
Josh Knellinger, a former customer of Sands says he was out thousands of dollars after attempting to get his boat repaired.
"He gave me a junk engine from a truck with automotive accessories," Knellilnger said. "I had to buy another boat to get all the marine accessories back that he took from my original engine, so I'm out around $10,000."
READ: First high school for students struggling with substance abuse opens in Bay Area
Detective Shawn Rozankowski says in their investigation revealed how Sands would do some of his business.
"He would take boat motors apart from other people's boats, and sandblast them, then spray paint them black to make them look new," he said.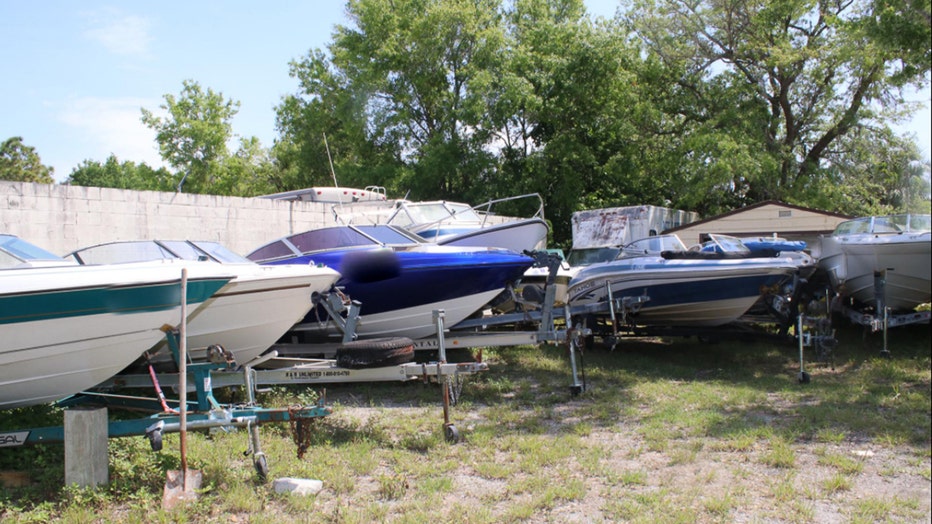 FOX 13 spoke with Sands this afternoon, who says he is the victim in this - and that a social media group has formed against him and his business.
"We are as transparent in this situation as can be," Sands said. "We have nothing to fear from this situation; I have a lot to fight from this situation."
This isn't the first time Sands has been in this situation. In 2010, he was charged with running a chop shop and served time with the department of corrections.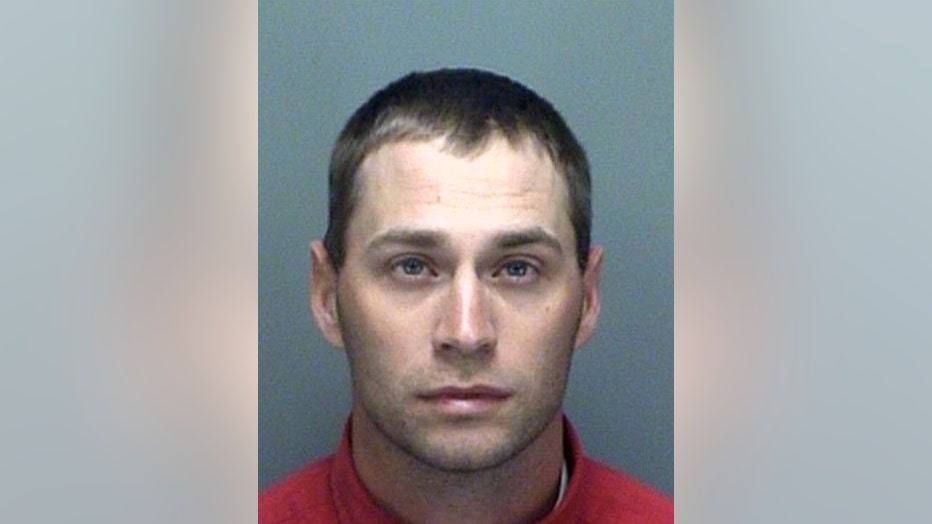 2010 mug shot for Scott Sands
"I will not say that there hasn't been a mistake, but I can tell you this," Sands said. "We did not commit chop shop, we did not defraud the public."
Sheriff Nocco says evidence points the other way.
"No, he's wrong," Nocco said. "Everything lines up to the fact that Scott sands was causing harm to these people who left their boats there. If he has proof otherwise, please provide it to us."
The sheriff's office says before victims receive their boats back, they have to determine if their motors are stolen motors.
Investigators have subpoenaed Sands' bank records, but say in terms of restitution, it's unlikely many of these victims won't see their money returned.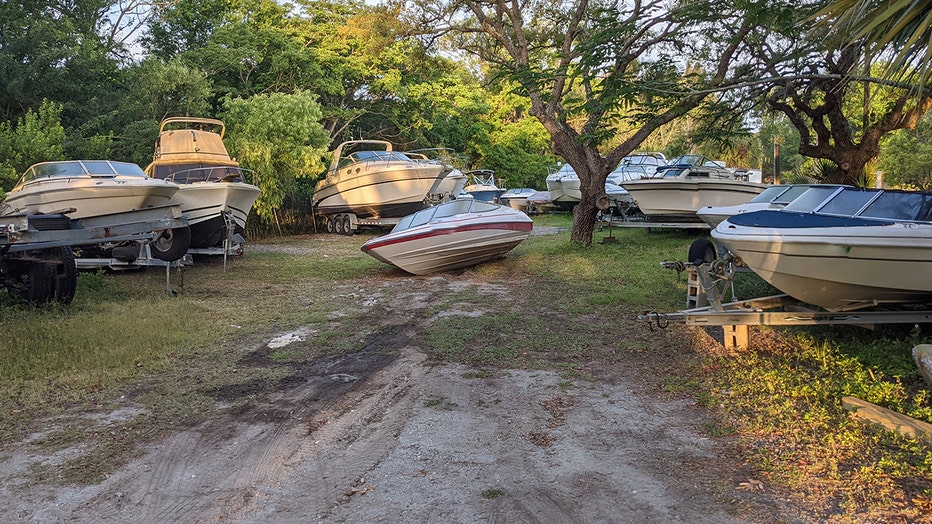 "There was 23 motor vehicles and 75 boats," said Nocco. "We also recovered one stolen motorcycle out of Polk County, a trailer with an altered VIN number, and a boat with an altered Hull number, along with three firearms."
Sands was arrested for scheme to defraud, failure to secure worker's compensation insurance coverage, grand theft, dealing in stolen property, felon in possession of a firearm, own/operate/conduct chop shop and possession of vessel with altered hull.
The sheriff's office believes more victims are out there.
Anyone who believes they could be a victim is asked to call the Pasco County Sheriff's Office tip line at 1-800-706-2488 and refer to case number 20022049.