Huge crane atop Miami high-rise collapses in Irma's winds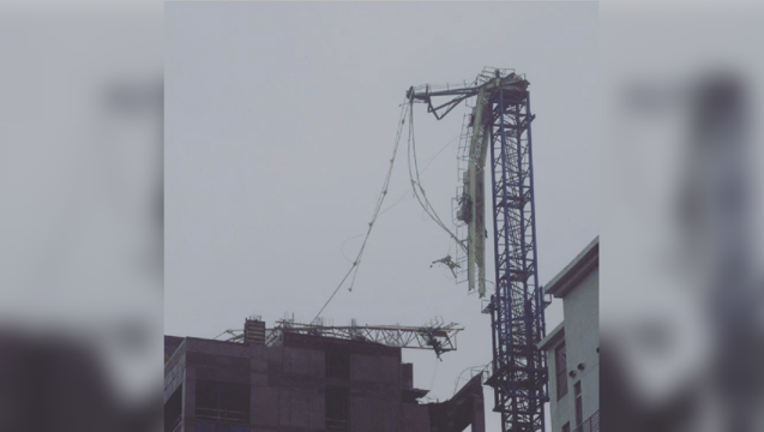 article
MIAMI (AP) - A crane atop a high-rise building under construction collapsed Sunday in downtown Miami amid strong winds from Hurricane Irma - the first known crash of the two dozen such heavyweight hazards looming over the city skyline as the monster storm powers across the state.
The crane collapsed in a bayfront area filled with hotels and high-rise condo and office buildings, near AmericanAirlines Arena, according to a tweet from the city of Miami.
It wasn't immediately clear whether the collapse caused damage or injuries.
Emergency personnel were unable to respond because of high winds, Miami-Dade County Director of Communications Mike Hernandez said.
Though Miami is far from Irma's landfall in the Florida Keys, winds from the 400-mile-wide storm were blasting through the metro area. The city was under a tornado watch Sunday.
"AVOID THE AREA!!" the city's tweet said.
Two dozen tower cranes working on construction sites throughout the city were a concern ahead of Irma. Moving the massive equipment, weighing up to 30,000 pounds, is a slow process that would have taken about two weeks, according to city officials.