Huge rattlesnake spotted on golf course green in St. Pete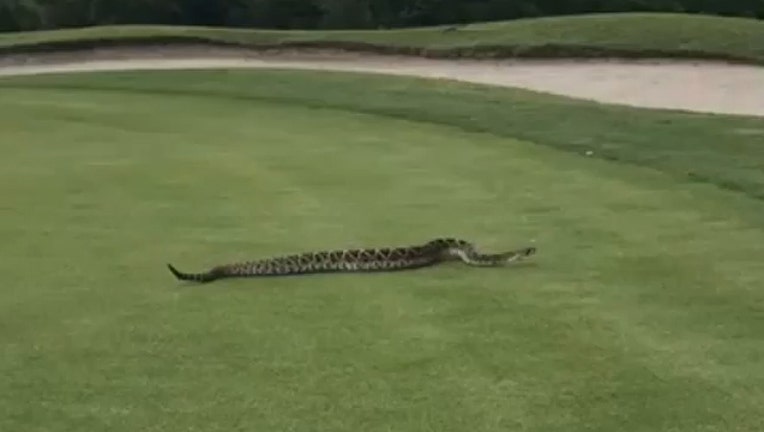 article
ST. PETERSBURG, Fla. - A golf game was briefly interrupted by a rattlesnake slithering across the 14th hole in St. Petersburg. 
Logan Ungerer was golfing at the Mangrove Bay and Cypress Links Golf Course in St. Petersburg on Columbus Day when he and his friends spotted the rattlesnake on the golf course and took video of it.
Ungerer told FOX 13 they had already played a full round but decided to play another nine and spotted the snake as they were coming up on the 14th hole. "I saw what looked like a stick blowing in the wind on the green," he said. "As I got closer I saw a bird picking at it and knew it was a snake," 
The video shows the snake stretching across the green and then paying special attention to the golfers taking video of it. 
"It was definitely exhilarating," he said. "It's not every day you see a huge rattlesnake on a green in Florida."
WATCH THE VIDEO BELOW: 
Just last week, golfers came across another massive presence on a golf course in Palmetto. Chubbs, a longtime resident of the Buffalo Creek Golf Course, was spotted by golfers taking a leisurely stroll across the green. 
According to the golf course, Chubbs usually just minds his own business, so there is no need to be alarmed: just stay out of his way.