Hundreds of dead fish wash ashore on Indian Rocks Beach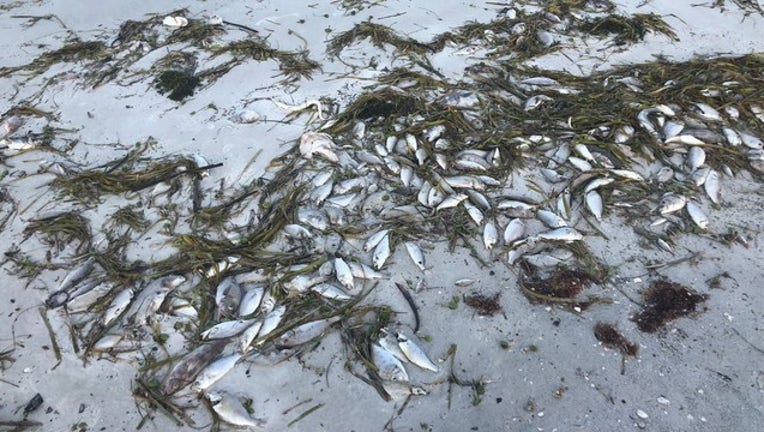 INDIAN ROCKS BEACH (FOX 13) - Residents of Indian Rocks Beach woke up Saturday to find hundreds of dead marine life washed up on the sand.
Fish kills were most recently reported further south on Madeira Beach and Treasure Island. 
It's unclear when the fish began washing ashore on Indian Rocks Beach, but residents said the smell is horrible and some people are experiencing respiratory problems. 
The red tide algae bloom is occurring in several counties off the west coast of Florida, and is believed to be slowly creeping north. Pinellas County is the latest county to be hit hard by the red tide.
In an effort to keep the beaches clean, the county has been regularly sending crews out to clean up the piles of dead fish.