In Irma's wake, lawmakers to look at Florida's hurricane readiness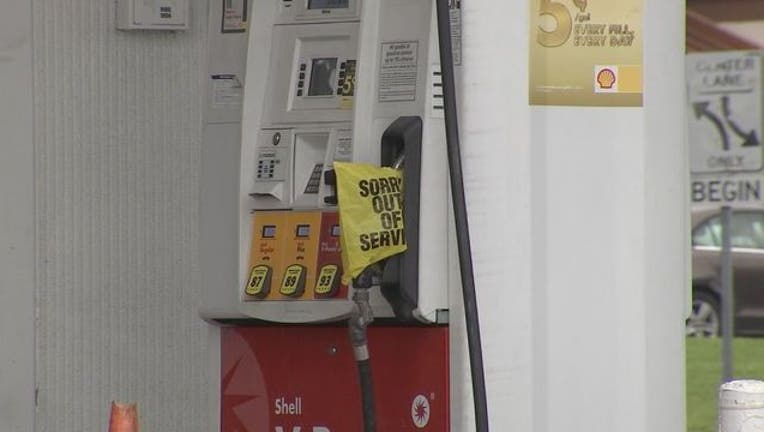 article
TALLAHASSEE (NSF) - From creating a state gasoline reserve to protecting vulnerable seniors in nursing homes, a newly created House committee will look at ways of better preparing Florida to face major storms like Hurricane Irma.
"With any event of this magnitude, lessons can be learned," House Speaker Richard Corcoran, R-Land O'Lakes, said Tuesday in a memo to House members, announcing the 21-member Select Committee on Hurricane Response and Preparedness. "We must move quickly to assess our recent experience and pinpoint tangible, meaningful ways to improve Florida's hurricane readiness and response capabilities."
Rep. Jeanette Nunez, a Miami Republican who will lead the committee, said the panel would look to provide "some significant recommendations in the short-term and the long-term, to make sure that we are keeping our citizenry safe."
In a news conference with Nunez, Corcoran outlined an array of issues that the committee could explore, including creating a centralized state gasoline reserve to respond to the types of widespread fuel outages that occurred as Irma hit the state this month.
"Gas wasn't readily accessible," Corcoran said. "Having a committee that looks at why does a state, in the richest country in the world, the third largest (state), why don't we have a significant gas reserve in the central part of the state so that's not an issue moving forward for our citizens?"
Corcoran said the committee would also look at issues related to eight seniors who died last week after a Broward County nursing home lost its air conditioning. Gov. Rick Scott has ordered two agencies to issue emergency rules requiring facilities statewide that care for frail residents to have emergency generators in place.
Scott has also called for a new law to increase emergency preparedness for nursing facilities, including the use of standby generators, and Corcoran said the proposal would be considered by the committee.
With 6.7 million homes and businesses losing electric power during the hurricane and in its aftermath, Corcoran suggested another issue the committee will review will be "hardening" the electric grid, including the use of more underground facilities and more aggressive tree trimming.
Other potential issues on the committee's list include evacuation planning, building codes, property insurance, flood prevention, beach renourishment, emergency shelters, school closures and tax relief.
Corcoran acknowledged many of the proposals would require additional state spending, but in his memo he said that could be achieved by "changing our priorities," specifically citing spending $638 million on "member" projects in the current budget.
"If we shift project funding in the next budget toward local hurricane recovery and mitigation efforts, we will provide a significant boost in resources for this purpose," Corcoran said, calling on lawmakers to set "aside the business-as-usual of pork projects."
Lawmakers return to Tallahassee next month to hold committee meetings in preparation for the 2018 legislative session, which begins in January and will be the time when many of the hurricane-preparedness issues will be considered.
Corcoran said the impact of Irma, the first major hurricane to hit Florida since 2005, has changed the agenda for the 2018 session, saying over the last decade the absence of storms has resulted in the state not being "as aggressive as we could or should be" in preparing for hurricanes.
"There's always those issues that are thrust upon us as lawmakers that we have to take up and address," Corcoran said. "This will absolutely be a top issue for the legislative session."
%INLINE%
Also on Tuesday, Sen. Jeff Brandes, R-St. Petersburg, called on Scott to create a state commission to review how the state handled Irma and the aftermath, including recovery efforts.
"We should learn from the experiences of this effort, while those lessons are fresh in our minds in order to positively impact future preparedness," Brandes said in a letter to Scott.
Members of the House Select Committee on Hurricane Response and Preparedness are Nunez; Ray Rodrigues, R-Estero, vice chairman; Ben Albritton, R-Wauchula; Danny Burgess, R-Zephyrhills; Cord Byrd, R-Neptune Beach; Bob Cortes, R-Altamonte Springs; Dane Eagle, R-Cape Coral; Michael Grant, R-Port Charlotte; Elizabeth Porter, R-Lake City; Holly Raschein, R-Key Largo; Paul Renner, R-Palm Coast; Chris Sprowls, R-Palm Harbor; Cyndi Stevenson, R-Saint Johns; Jay Trumbull, R-Panama City; Larry Lee, D-Port St. Lucie; Jared Moskowitz, D-Coral Springs; Robert Asencio, D-Miami; Tracie Davis, D-Jacksonville; Sean Shaw, D-Tampa; Richard Stark, D-Weston; and Kristin Jacobs, D-Coconut Creek.