Infant suffered fractured skull, ribs; man charged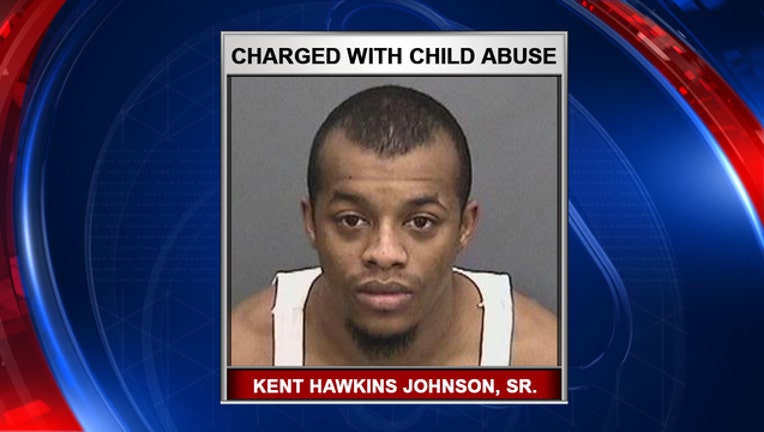 TAMPA (FOX 13) - A Hillsborough County man faces two counts of aggravated child abuse after the 2-month-old in his care was brought to the hospital with fractures on his ribs, leg and skull. 
The Hillsborough County Sheriff's Office said deputies became involved in the early morning of December 28 - after the infant was brought to a hospital with sever injuries.
Investigators said Kent Hawkins Johnson, Sr. was in sole care and custody of the baby boy on December 19, when he suffered multiple fractures of his ribs and femur. 
They said Johnson explained an incident that happened December 19 when he held the child over his head and on his shoulders, while spinning him in circles. Johnson said he fell, taking the 2-month-old to the floor with him, hitting the tile floor. Johnson said the child cried for about 30 minutes before he picked him up from the floor by the leg.
Investigators said Johnson described another incident that happened December 27 when he hit the child with his hand on his head when the child was crying.
A doctor with the Child Protection Team examined the child December 28 and noted the he had a skull fracture they said happened within the past 24 hours. The doctor also noted the fractured ribs and femur occurred approximately 7 to 10 days prior to the examination.
The child was in extremely critical condition at a hospital.  Deputies did no release the relationship between Johnson and the baby.  
Johnson was held in the Hillsborough County - Orient Road jail with no bond.