'It's a game changer': K9 training begins for PCSO's new bloodhound puppies
LARGO, Fla. - The Pinellas County Sheriff's Office has two new four-legged recruits.
Two bloodhound puppies are in school, training to be a part of the force. They're the first bloodhounds that the sheriff's office has had since the 1960s.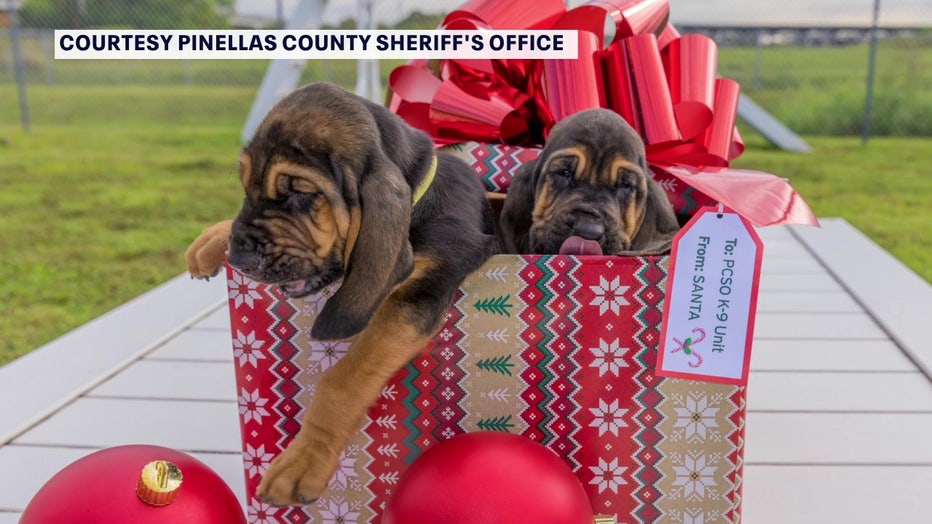 "I think it's a game changer for the sheriff's office," K9 Sergeant Mike Kilian said.
Kilian said PCSO got the puppies about five weeks ago. Their names are Holmes and Duke, and they're brothers.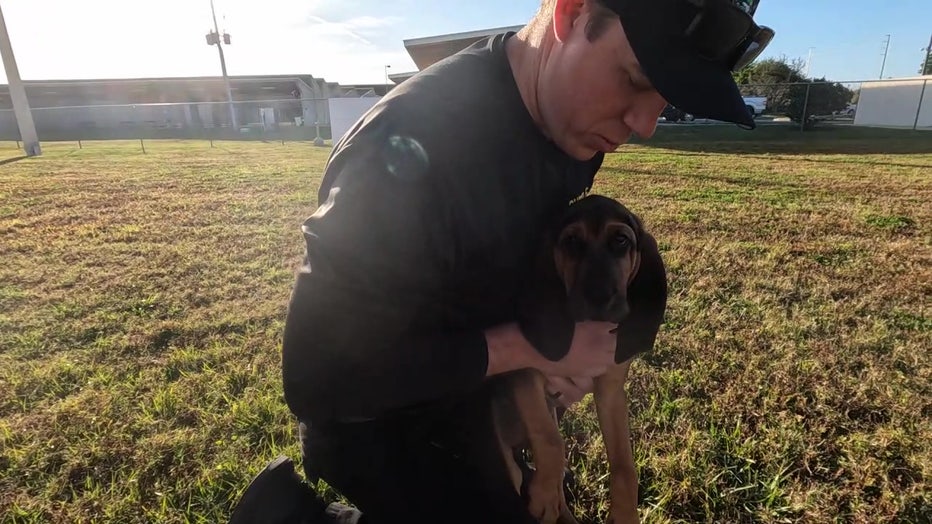 He said Pinellas Sheriff Bob Gualtieri decided to get the dogs shortly after Deputy Michael Hartwick was hit and killed by a construction worker driving a front-loader on I-275 in September. Bloodhounds from the Pasco County Sheriff's Office helped find the suspect after an extensive manhunt.
RELATED: Loved ones give final farewell to Pinellas deputy killed in hit-and-run
"The time-lapse for our shepherds and for our mals was quite the time-lapse on that particular call," Kilian said.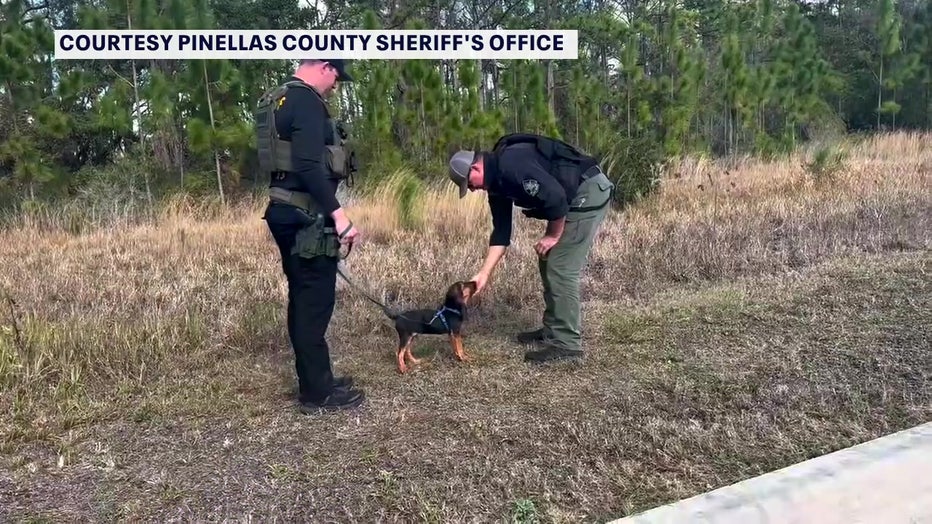 "If a timelapse is extended several hours, it is very difficult…contamination, foot traffic, to get a German Shepherd, a Belgian Malinois on that track…With a bloodhound, you give them a scent, you give them that scent of clothing, that article of clothing, and they can quickly pick that track up. It's going to be a game changer, no doubt about it," Kilian said.
According to Kilian, German Shepherds and Belgian Malinois can hold a scent for about 45 minutes compared to hours for bloodhounds.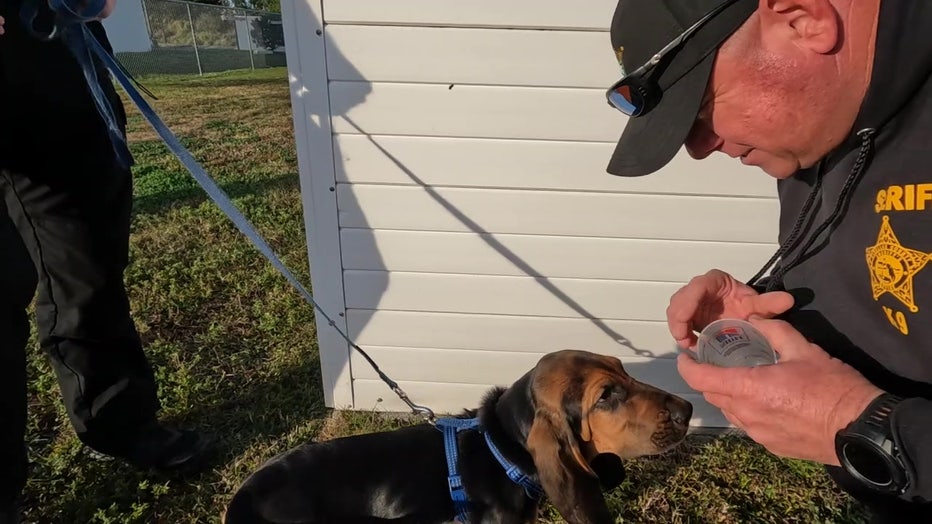 The new bloodhound pups are training at Pasco County Sheriff's Office's K9 school.
"Pasco has a long history of the bloodhounds," Kilian said. "They've been working with them for quite a while now. This is our first bloodhound since the 1960s here at the sheriff's office and there's no one working here from the 1960s, so we talked about it, and we decided that Pasco, because of their background with the bloodhounds, we should use them for the school, utilize them for the school with their knowledge."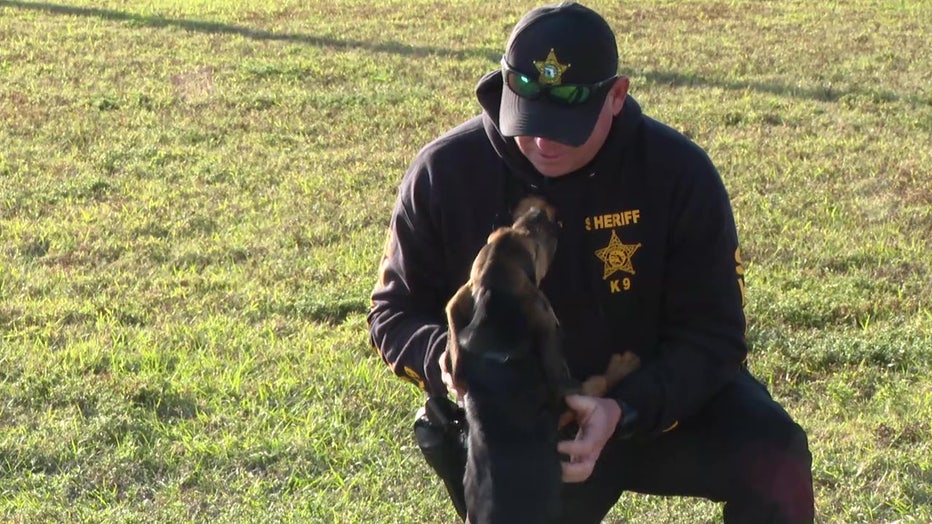 Kilian said the dogs' handlers had to go through an extensive physical test to be picked. Pinellas Deputy Dalton Schomp is Holmes handler.
"He is very playful, likes just about any toy that's in sight, and he loves to nibble on anything in sight right now," Schomp said.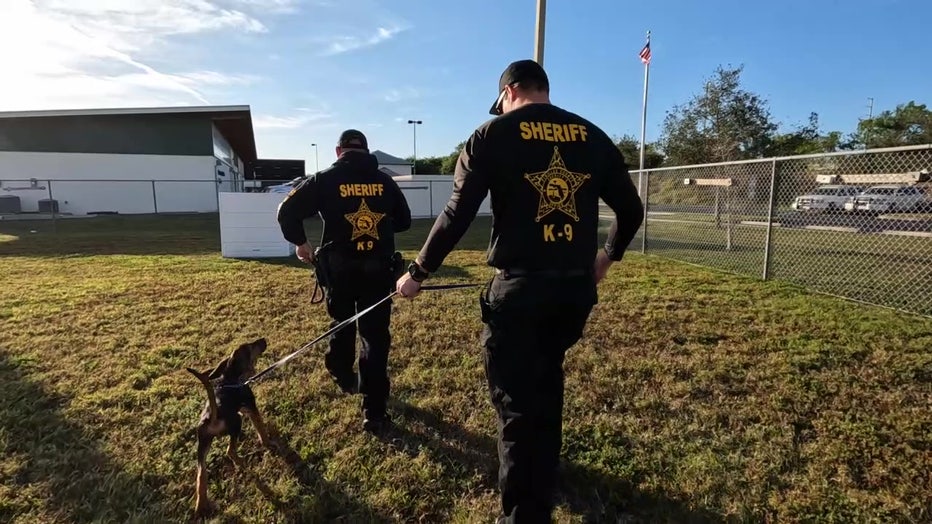 Schomp goes to school with Holmes four days a week and Holmes lives with Schomp and his family.
"It's going to be interesting to see all of the capabilities that they're going to be able to do and just the assets that they're going to be for the entire county," Schomp said.
Kilian said in addition to utilizing the bloodhounds to fight crime, they'll also help in missing persons cases. He said Holmes and Duke will hit the streets in September.