It's not 'me;' it's 'we': Polk school board picks former Sarasota teacher as next superintendent
BARTOW, Fla. - After an exhaustive year-long search, Polk County has a new Superintendent of Schools. School Board members unanimously voted for Frederick Heid to replace Jacqueline Byrd, who is retiring in June. During the interview process, Heid laid out his top priorities.
 
"It is incredibly important for us at this time, more now than ever in history, that we are truly responsive and listening to the concerns and frustrations of our students and our staff," he said.
 
Heid, who has been working as a superintendent in Algonquin, Illinois, has numerous ties to the Tampa Bay area. He got his undergraduate and Master's degrees from the University of South Florida. He taught in Sarasota and was a principal and vice-principal in Orange County. He is currently working on his doctorate.
 
Heid says his priorities include making sure that kids who may have fallen behind because of the pandemic catch up. He also wants the district to be audited.
Before the school board took a vote Tuesday on the district's next superintendent, District 4 representative Sara Beth Reynolds outlined the reasons she thinks Heid is the best person for the job, based on interviews conducted last week.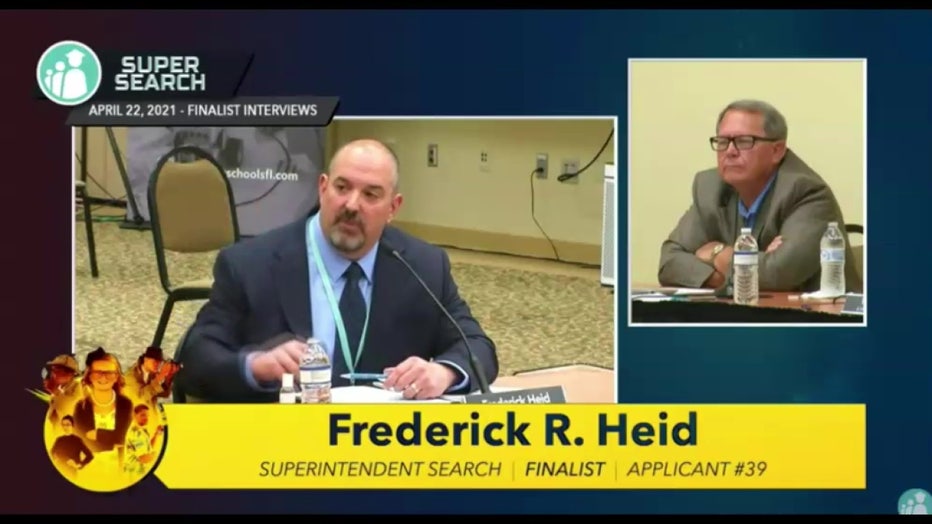 "He talked a lot about individualizing experiences at the student level for every student, making sure that students have access to what they needed, not necessarily what the whole class needed," Reynolds told the board. "He talked about reading— of the extra period of reading being like yelling louder at someone who can't hear you to begin with, and how we need to truly infiltrate reading into everything we do and find ways that we could reach the kids who aren't as great at reading in a way that means something to them."
2018: Polk's failing schools taken from county's control
Reynolds said another thing that stood out to her about Heid is his insistence that "It's not 'me,' it's 'we;'" that district leadership is not about the individual but about the group. Board members also highlighted from Heid's interview that he prioritized transparency and intends to build a pipeline to leadership for district staff. 
"He's an excellent communicator," observed District 1 representative Dr. William Allen. "I thought he was approachable. He seems to demonstrate compassion and empathy. I think his data-driven decisions -- I think it's healthy. And as an at-risk student during my high school years, I think his Dream Academy model appealed to me as it relates to students in our district as well."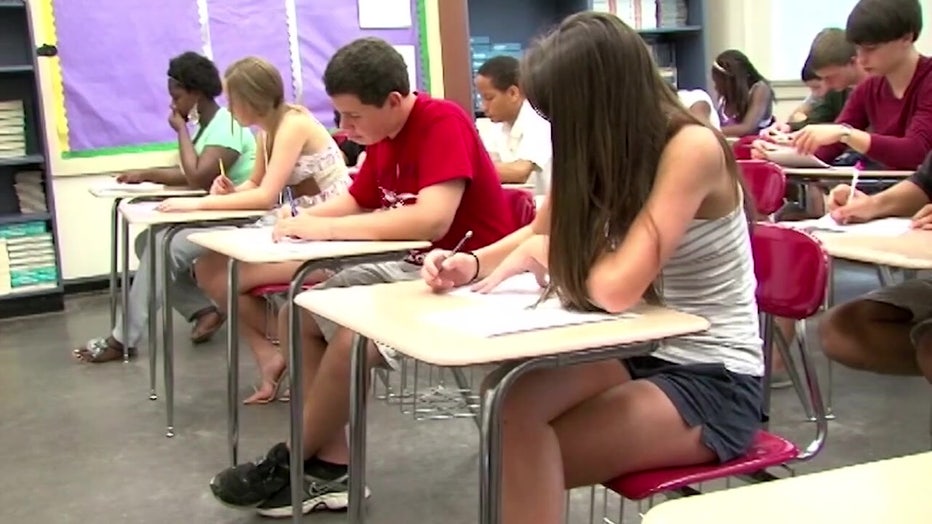 READ: Mother confronts school board after son beaten up at Polk County school
The Polk Education Association, which represents teachers and other staffers, just published a statement saying it is thrilled that Heid was hired.
 
Right now he is negotiating his salary, benefits, and start date. School Board members hope that there is overlap between when Byrd leaves and Heid begins.
CONNECT WITH FOX 13: