Joaquin threat displaces puppies to Tampa Bay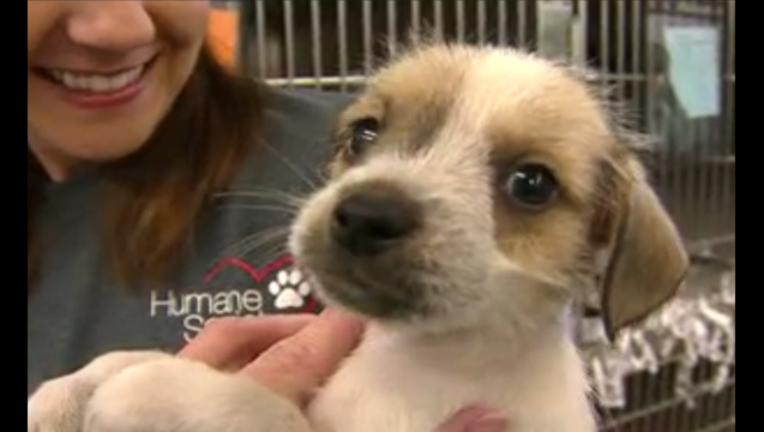 article
TAMPA (FOX 13) - The threat of Hurricane Joaquin has rerouted a group of puppies to Tampa - and pretty soon, they're going to need loving homes!
The 28 pups were originally part of an emergency transfer from Louisiana to New Jersey, but with Hurricane Joaquin making its way up the east coast, the shelter could no longer accommodate them.
So today, they were brought to the Humane Society of Tampa Bay.
Had the local shelter not stepped in, the little puppies would have been euthanized.
Carie Peterson, the adoption manager with the Humane Society of Tampa Bay, said the shelter jumped at the chance to help.
"We are honored. We want to help in any way we can.  They know we will always help them. As soon as they called, we said, 'Sure! Come on in,'" said Peterson.
This weekend, the dogs are being processed, vaccinated and spayed or neutered.  If you're interested in adopting one of the puppies, they should be ready for adoption by Monday.
For more details on how to adopt, call the Humane Society of Tampa Bay at 813-876-7138 or visit humanesocietytampa.org.