Judge: "A right to a trial is not a right to a perfect trial"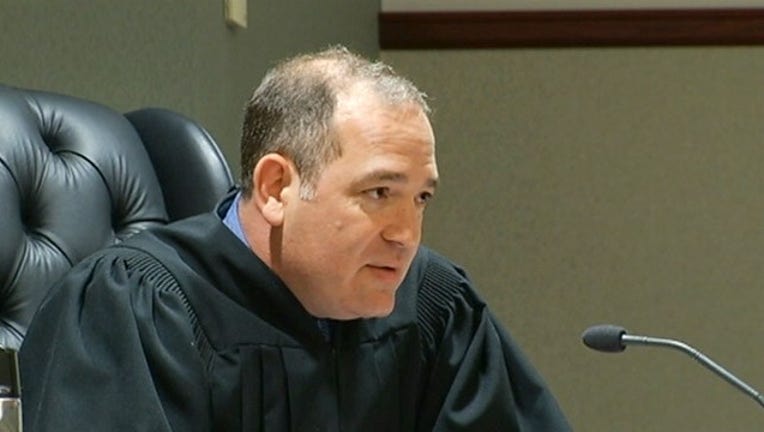 article
It's not something you hear from the judicial bench -- ever. But Circuit Judge Pat Siracusa did not hold back: "A right to a trial is not a right to a perfect trial," he said.
But the judge wasn't done.
"Perfect is tough.  You're not gonna get perfect.  We're gonna get as close as we can, but I'm not going to wait forever," continued Siracusa.
Legal analyst and defense attorney Anthony Rickman says, while the justice system is imperfect, it doesn't mean attorneys shouldn't strive for perfection.
"As a member of the legal system, we should demand perfection," he said.
If not, you're asking for problems down the road.
"We have to make sure, as a system, that Mr. Reeves is getting a fair trial.  He only gets one shot at this and if goes in front of a jury and he hasn't had a chance to prepare his case, it's gonna come back," said Rickman.
Siracusa's eye-raising comments came during a tense hearing involving defendant Curtis Reeves.  The former Tampa police captain is accused of shooting to death Chad Oulson in a Wesley Chapel movie theater in 2014.
Judge Siracusa was aggravated that Reeves' attorneys and prosecutors want to delay the murder trial to January.  He scolded both sides for breaking promises and, at times, dragging their feet.
"Every time any period passes before there's a trial, seems like the foot gets taken off the gas and I don't want to do that," said Siracusa.
But he may want to take his time with this high-profile case after one of his death penalty sentences was overturned by the state Supreme Court two weeks ago.  The high court ruled the conviction of Darrel Wayne Hodgkins was based on insufficient evidence and vacated it.
Judge Siracusa's final comment at the Reeves hearing Tuesday may be used against him if either side wants him removed from the case.
"I'm going to be unreasonable from this point forward. I might as well put that on the record: From this point forward, I'm going to be unreasonable."