'Lady' the lab, adopted by heiress, passes away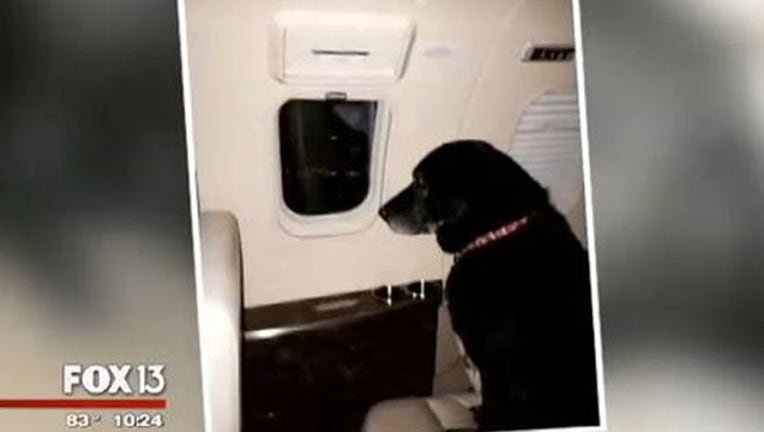 You may remember the photo of Lady the Lab looking out the window of her private jet as she landed in Tampa last year that went viral.
Wrigley heiress and dog lover Helen Rich of Odessa had heard about Lady's plight and adopted her, then flew her out here to live out her days. The senior lab had been given up by her owners in Kansas and walked 30 miles home to find them.
She's been Rich's constant companion ever since. But after developing an aggressive form of cancer, her condition deteriorated quickly and Wednesday, Lady passed away.
"She passed quickly and peacefully with me at her side, loving on her and promising that love never dies," Helen told FOX 13's Cynthia Smoot.