Lakeland teen masters hands-free babysitting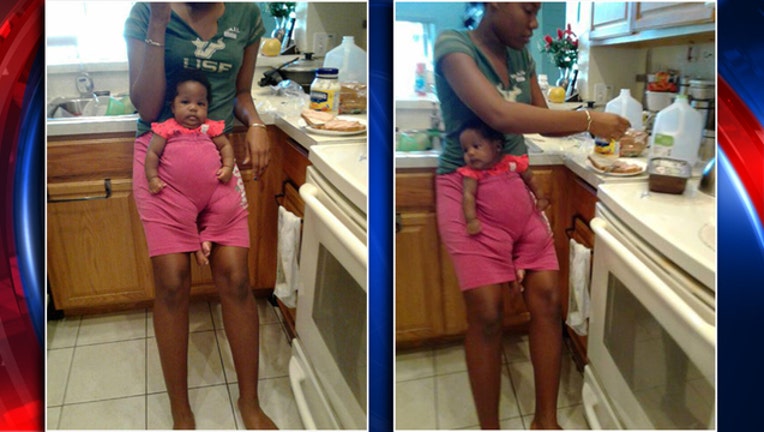 article
LAKELAND (FOX 13) - We're getting a lesson in the ingenuity and bravery of teenagers from a mother and her niece-turned-babysitter. 
Lakeland mom - and rising social media star - Claudia Sorhaindo posted photographic evidence on Facebook that her niece, J'Ann will not let something like an empty stomach get in the way of her duties as babysitter. 
Sorhaindo's Facebook post explained she tasked J'Ann to care for her infant daughter, Ava, and J'Ann's younger sister, while Sorhaindo ran an errand away from the house. 
It appears J'Ann became hungry, but was unwilling to leave baby Ava alone. So J'Ann devised a plan to remain hands free while holding the baby. And to everyone's surprise - she did it. She even managed to get her little sister to take a photo. 
So, what does hands-free baby holding look like? It looks like a baby snuggly tucked into a teenager's shorts. It sounds strange, but it actually looks like a stroke of brilliance. 
Baby Ava appears comfortable, with her arms above her cousin J'Ann's waistband, which is tucked just under the baby's underarms, and her feet dangling through each leg of the shorts. Meanwhile, J'Ann seems to calmly make a sandwich at the kitchen counter. 
Sorhaindo said in her Facebook post, "creativity at its finest." 
We tend to agree. See for yourself: