Lawsuit claims husband killed wife during diving trip off Madeira Beach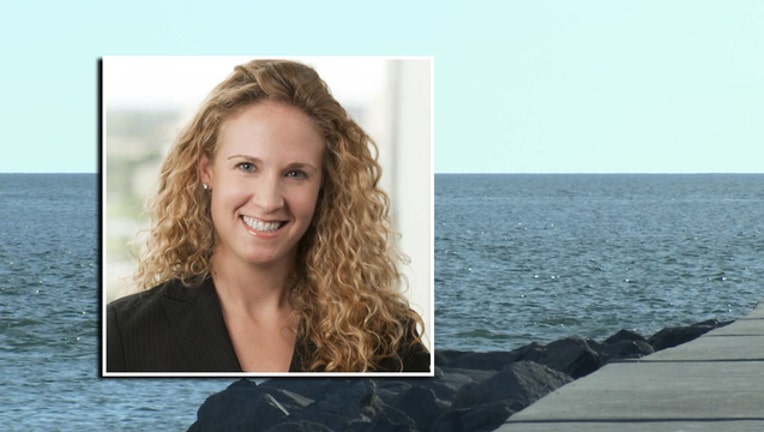 MADEIRA BEACH (FOX 13) - Almost two years ago, William and Blaise Gamba went on a scuba diving excursion in the waters off of Madeira Beach.
Later that day, another boater found William Gamba in distress, and his wife, Blaise unconscious.
The boater boarded Gamba's boat and called for help, and then drove back toward land while William performed CPR on his wife after she had some sort of medical emergency, according to investigators with the Pinellas County Sheriff's Office.
Once they reached land, William Gamba and his wife went to the hospital, both suffering injuries, but Blaise was pronounced deceased, according to the sheriff's office.
In a 17-page lawsuit filed in Pinellas County this week, Nancy Huhta alleges her son-in-law, William Gamba drowned her daughter, Blaise Gamba and staged it to look like an accident.
According to the lawsuit, Blaise's mother claims William's effort to save Blaise was fake.
Huhta is suing William Gamba for wrongful death, and she wants the case to go before a jury.
According to the lawsuit filed by Huhta, a payout of Blaise's life insurance policy and money from other assets was the motive behind her untimely death.
The lawsuit alleges that Blaise was "swimming on the surface," and William "intentionally pulled her underwater" and "held her head underwater."
FOX 13's Briona Arradondo spoke to William Gamba's attorney, Lucas Fleming, to ask if the details of the lawsuit were surprising to him and his client.
"A lot of it was. A lot of it we thought was inaccurate in terms of the insurance claims. From what we understand, Will didn't receive any benefit from those," said Fleming.
The lawsuit claims William Gamba has a history of staging accidents and injuries to collect money, including destroying cars and setting a boat on fire.
The lawsuit alleges going from "property damage and self-inflicted personal injury to intentional murder for life insurance" was a natural progression.
"They say that they were staged incidents or accidents. That was news to us," Fleming said. "In addition, just the intentional act of drowning his wife, we disagree with."
Fleming said William Gamba has cooperated with investigators after his wife's death. Gamba retained legal counsel after a visit to the sheriff's office when attempting to get some belongings returned to him.
"At that time, one of the detectives told him that the circumstances were suspicious, and he's being more involved than just an accidental drowning," said Fleming. "And at that point, he became concerned that this investigation was more than just an accident."
Fleming shared William Gamba's reaction to the lawsuit.
"It's particularly painful for him because now, what he reads in this complaint, he's very shocked, he's very saddened about what's being alleged," said Fleming.
Fleming said he disagrees that her death was planned. William Gamba's attorney said William told him Blaise's mother and a friend were invited out on the water that day.
The Pinellas County Sheriff's Office confirms her death is currently a criminal investigation, and deputies said they are looking at William Gamba.