Lionfish challenge removes 16,609 invasive fish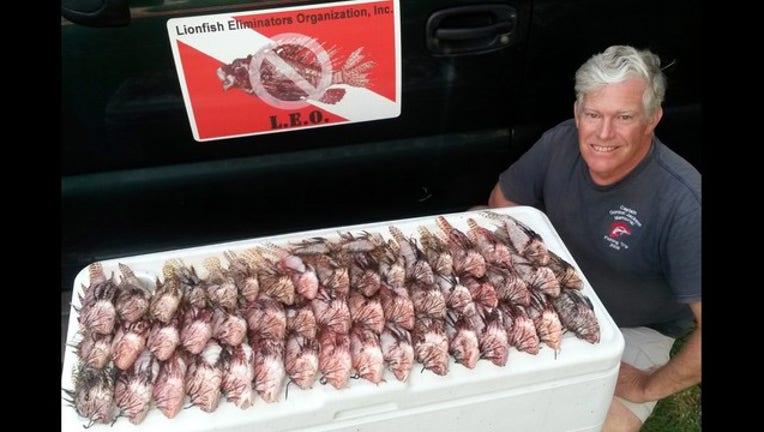 article
TALLAHASSEE (FOX 13) - More than 16,000 invasive fish were taken out of Florida's water during the FWC's 2016 Lionfish Challenge, which ended September 30.
Volusia County's David Garrett took home the Lionfish King award for removing 3,324 lionfish. John Dickinson came in second with a total of 2,408 lionfish removed.
Lionfish are a nonnative species first reported in Florida waters in the mid 1980s. Since then, they've spread up the Atlantic coast and across the Gulf of Mexico. There is no mechanism for keeping lionfish populations under control except for human removal.
The Lionfish Challenge was meant for just that purpose. It rewarded participants who took 50 or more lionfish with incentives like t-shirts, commemorative coins, the opportunity to take an additional spiny lobster per day during the two-day sport season, and entry into raffle drawings for prizes like Neritic polespears, $100 dive tank refills and fishing licenses.
Garrett will be officially crowned Lionfish King at the Nov. 16 Commission meeting in St. Petersburg. He will also receive a lifetime saltwater fishing license and be featured on the cover of the January 2017 Saltwater Regulations Publication.
A total of 95 people participated in the challenge from across the state and the southeastern United States.