Local Pinellas County leaders create plan to tackle affordable housing together
LARGO, Fla. - One in three families struggle to afford housing across Pinellas according to county officials. Local leaders, though, are trying to change that. 
Friday, elected officials, non-profit groups, leaders in the private sector and others discussed specific goals to tackle affordable housing over the next decade. It was part of the Homes for Pinellas Summit in Largo.
"We need to make it a priority and get past the nimby issues and make everybody understand how important it is and actually what affordable housing actually looks like, and what we've actually built in our county over the last decade," St. Petersburg Mayor Ken Welch said. 
READ: Need for housing vouchers eight times what's available in Lakeland, study finds
"It's clean. It's safe. It is well maintained. It's where any of us wouldn't mind living. It's not the old stereotype of a project. We have to get past that. It's vital to our success going forward," Welch said.
Pinellas County, the planning organization Forward Pinellas and several municipalities have signed on to the Advantage Pinellas Housing Compact, vowing to work together on the issue.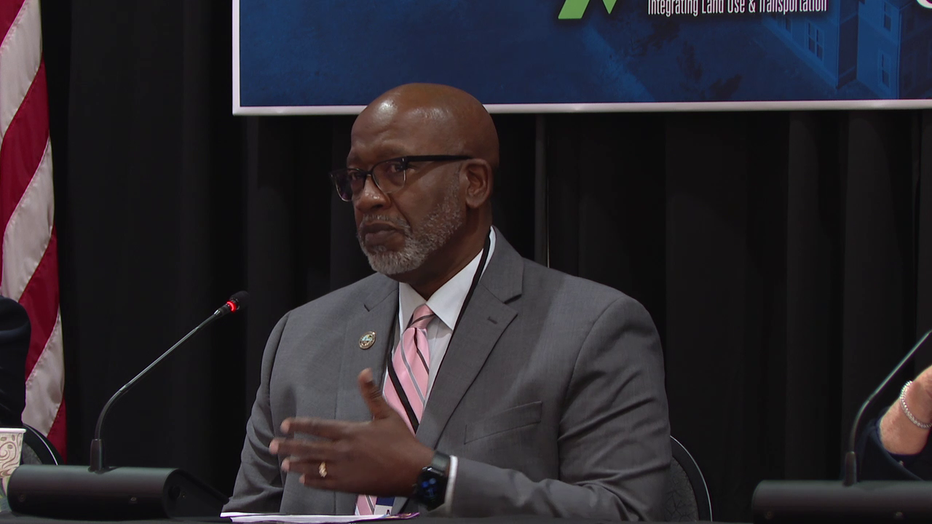 The goal of the compact, according to the county, is to "unite the county and municipalities in a common and coordinated approach to increase and preserve affordable housing, which is linked to transportation, jobs, schools, workforce development and other services throughout the county."
They launched the Housing Action Plan at the Summit Friday.
MORE: Florida considers repeal of tenant bill of rights ordinances at local level
The plan outlines building homes for workers along transit corridors, streamlining the process, so it's easier to develop affordable housing, creating new resources for financing affordable housing, including through public private partnerships, and updating codes to allow for new types of housing options like tiny homes. 
"We're here at the Advantage Pinellas Summit to talk about a Housing Action Plan," said Carol Stricklin, the housing and community development director for Pinellas County. "How we can work with all segments of the community, the business community, our developers, our nonprofit partners to bring more housing options to the market."
"It's really about the future of our community and supporting those that serve our community, whether it's the teachers that teach our kids, the servers at our hotels that will make our tourism successful, all of those elements, our public safety personnel, we need to support our hardworking community members," Stricklin said.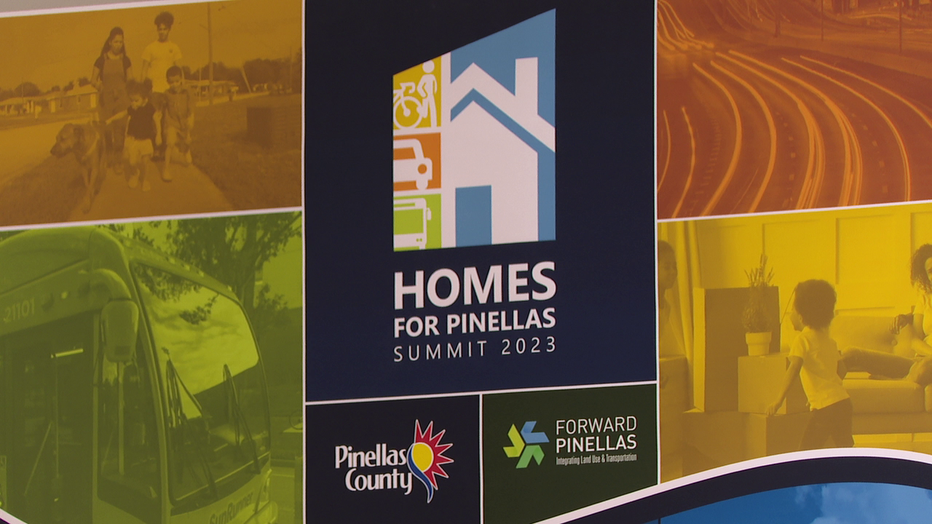 According to data from Pinellas County, the average single-family home in Pinellas is $400,000.
PREVIOUS: Tampa unveils 100 tiny homes to help homeless with transitional housing
That's a 63% increase over the past five years. The median monthly rent for a one-bedroom apartment in St. Pete is $1,595. In Clearwater, it's $1,494, and in Largo, it's $1,521.
"We're driving out the folks, the workforce, the critical folks that make our communities work, certainly the folks that work for our cities, but folks who work in tourism, work in the schools, work in the health care areas," Welch said. "They cannot afford to live in our communities at the rate of the increase of the cost of housing."
Elected officials, including Welch, Clearwater Mayor Brian Aungst Sr., Largo Mayor Woody Brown and Pinellas County Commission Chair and Chair of Forward Pinellas Janet Long, sat on a panel discussing the Housing Action Plan Friday. 
READ: Pinellas County development being built aims to provide affordable housing to veterans
"If we don't do something, it's only going to get worse and the best time to do something was about 15 years ago, but this is probably the second best," Brown said.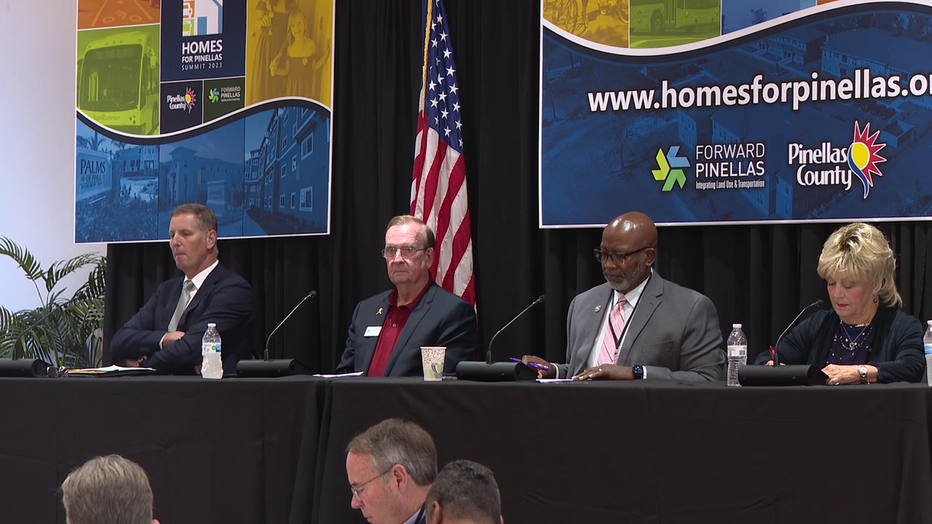 The plan also calls for the community to improve access to transportation, focus on low-income areas that historically weren't invested in. This addresses regulatory barriers, empowers struggling homeowners to protect and improve homes through financial support and incentivize permanent affordability to keep prices stable even if the housing market changes. 
"This affects every single one of us and more importantly, and what I think I'm looking around this room and I'm seeing folks from all different age groups, and no matter who you are, this is a humanity issue," Long said.
"Affordable housing, by the way, is not just about those people," Long said. "It's about our kids that are coming back from college, that get married, want to start a life, have a home, build a family. That's what we're talking about. Your nurses, your firefighters, your police officers, your first responders. Those are the people we're talking about," she said. "At the end of the day, it takes everyone. It takes a village. You cannot do it on your own."
MORE: Florida lawmakers consider bill aimed at giving incentives for affordable housing investments
County officials said right now, there are more than 13,500 affordable housing units in Pinellas County, and almost 1,400 units funded and in the pipeline. Advantage Pinellas Housing Compact partners have, according to the county, made strides to incentivize development of homes set at affordable rents through local, state and federal funds.
Representatives from the Tampa Bay Partnership, the Raymond James National Housing Group, the Florida Chamber Foundation and HCA Florida Pasadena Hospital also spoke at the Summit. The Florida Housing Coalition discussed statewide affordable housing legislation and its impact. 
Friday, St. Pete Mayor Welch also announced he's expanding the 10-year Housing Opportunities for All Plan in St. Pete. Its goals are to produce more affordable housing units, preserve existing affordable housing and protect tenants. 
Welch said this year, the city designated more than $40 million to build affordable housing units.