LOOK: Ivanka Trump's baby boy takes his 1st-ever crawl in White House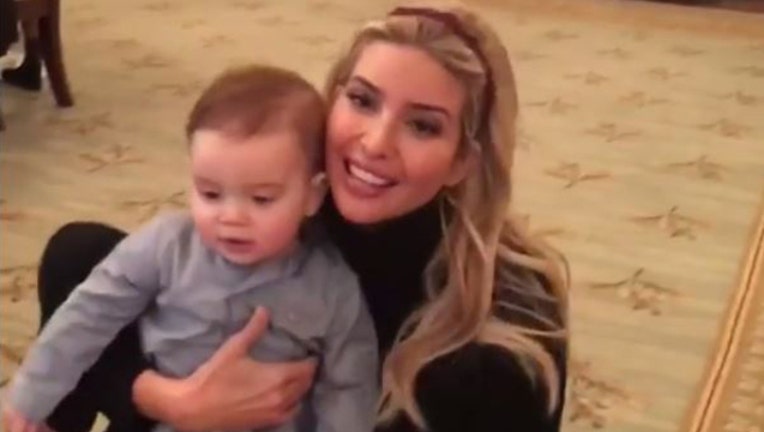 WASHINGTON, D.C. - Ivanka Trump shared an Instagram video of her 10-month-old son Theodore crawling for the very first time.
But unlike most 10-month-old babies, Theodore's first crawl occurred inside the White House.
"There were so many incredible milestones this past weekend -- including one for baby Theodore who crawled for the very first time in the White House!" Ivanka wrote on Instagram.
Ivanka's five-year-old daughter Arabella is seen in the video (above) coaxing baby Theodore along with encouragement.